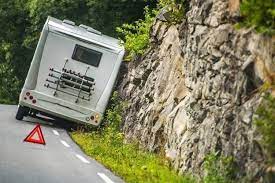 Image source: pexels
Choosing the best RV brand might be difficult. Some people love owning a luxurious RV, while others want something they can rely on daily. Regardless of your preferences, you should know what features make each RV stand out. Today, we will talk about some of the best RV manufacturers users found trustworthy and reliable. Based on our experience in the industry, we'll introduce you to the best RV brands, including a wide variety of models and their performances.
What Are the Best RV Brands to Consider This Year?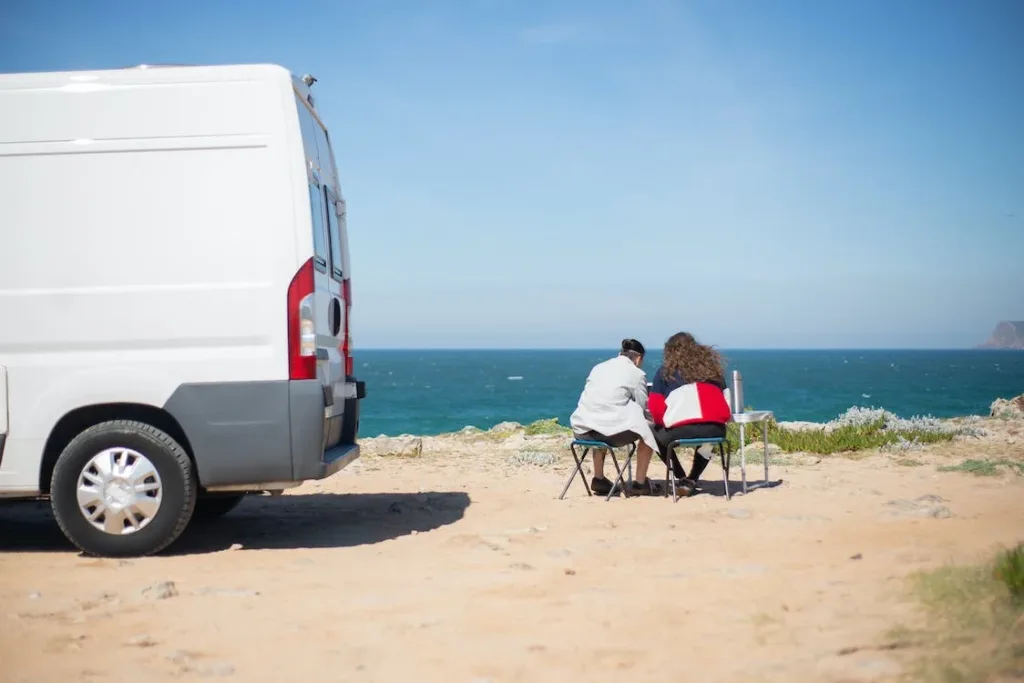 If you want to purchase a motorhome for long trips or short weekend getaways, here are some of the best RV brands you can put on your shortlist!
1. Grand Design RV
Grand Design RV tops the list of the best RVs for 2022 largely due to its stellar reputation for building quality products and outstanding customer service.
What RVs Do They Make?
The company offers toy hauler, fifth wheel, and travel trailer models. The Imagine and Reflective lines of campers are popular choices among veterans of the recreational vehicle industry. However, that same craftsmanship and design make it an excellent choice for newbies to the RV lifestyle.
How Do They Stand Out?
Built in Middleboro, Indiana, Grand Design Motorhome is noted for its attention to quality. The company uses a rigorous quality assurance process, where a separate team inspects more than 300 items after manufacturing. As a result, grand design RV customers have fewer troubles with their motor homes than owners of other brands.
Grand Design RV Pros and Cons
Grand Design may be the best RV brand among those studied. But that doesn't mean it's without flaws. Here are the advantages and disadvantages of the brand.
Pros
Another team does the second inspection
Extensive online support system
A+ Better Business Bureau (BBB) rating
Cons
More expensive than others of a similar type
It only makes two models
Who Are Grand Design RV Vehicles Great For?
RVers insist on these vehicles' high quality and are willing to spend more on them. In other words, these motorhomes are for the ones who don't trade quality for budget, wanting to travel in comfort, safety, luxury, and style.
2. Forest River
Forest River has an assortment of campers and recreational vehicles designed to fit every lifestyle. Whether planning a weekend escape or taking a family road trip, the selection of models offers something for everyone. The lineup includes everything from compact pop-up trailers to spacious fifth-wheel travel trailers.
What RVs Do They Make?
Forest River is one of the most wide-ranging RV makers within the US, having an extensive RV line, recreation camping gear, and towable camper vans. It's produced class A and C motor homes since 1996, extending to trailer campers, fifth wheelers, and other hauler vehicles.
They also offer a variety of slide-in and hardtop camping units perfect for those who enjoy the outdoors year-round. Regardless of the type of RV you choose, they guarantee you'll find one that suits your needs perfectly.
How Do They Stand Out?
As the largest and best-selling RV manufacturer in North America, Forest River manufactures a wide range of recreational vehicles, including travel trailers, toy haulers, fifth wheelers, motorhomes, and campers.
Forest River RVs Pros and Cons
Pros
Wide range of models and floorplans
Affordable prices for new and used RVs
Generally positive reviews from customers
Large network of dealers across the US
Cons
Some customers have reported problems with their build quality.
Average quality for the price point
Who Are Forest River RVs Great For?
Their RVs are made to withstand extreme temperatures and rough roads, so they're perfect for camping trips year-round.
3. Airstream
The 'iconic' is probably the best word to describe an Airstream vehicle. They are synonymous with traveling around America and exploring the country. Their sleek designs make them easy to spot on the road.
What RVs Do They Make?
This RV brand doesn't just rest on its reputation; Airstream trailers are generally better built than many of its competitors' products. That quality, however, comes at a price. Those who shop for Airstreams know they're often priced higher than others in their category.
Still, the build quality on popular models like the flying cloud and classic trailers is a strong selling point, as is the company's history of making campers for decades. And entry-level travelers aren't without air stream options. For a 2022 model, the basecamp trailer starts at $45,000.
How Do They Stand Out?
They are established as one of the best RV brands known for their timeless designs.
Airstream RVs Pros and Cons
While Airstream RVs have a few drawbacks, they're still one of the very best RV brands out there. Here's a breakdown of what to like and dislike about them.
Pros
Strong build quality
Fewer issues than many others
Distinct mid-century design
Cons
It can be expensive to fix
Less affordable than others in the same category
Who Are Airstream RVs Great For?
Design enthusiasts who are looking for quality trailers.
4. Newmar
Newmar has built a strong reputation as a luxury RV manufacturer for over fifty years, based on its high-quality products, technological innovation, and stellar services.
What RVs Do They Make?
Unlike the other manufacturers listed above, Newmar only manufactures luxury motorhomes. These motorhomes offer the same amenities and comforts found in homes, including full kitchens, living rooms, dining areas, bedrooms, bathrooms, and much more.
The cost of a new RV can easily exceed one million dollars for those who have a penchant for luxury. However, the entry-level class A RV, the Baystar Sport, starts at just $175,840.00.
How Do They Stand Out?
Luxury in every aspect.
Newmar RVs Pros and Cons
Newmar RVs offer excellent value for money. They are built for luxury and high quality to compete with any other brand. However, unlike many other manufacturers, Newmar RVs do not compromise on quality. Their products are built for longevity and durability, making them one of the best options.
Pros
Luxury fixtures, appliances, and furniture
Attractive and durable paint finish
Superior build quality
Cons
Out of many people's price range
Some complaints of communication issues with customers' support best RV brands, there are some downsides.
Who Are Newmar RVs Great For?
RVers who want an affordable luxury travel experience on the road.
5. Winnebago
Winnebago Industries Inc. bought Newmar back in 2019, the two RV brands becoming now veritable powerhouses on the market. Winnebago is an American maker of recreational vehicles (RVs) and motor homes. Its products include travel trailers, fifth wheelers, toy haulers, and folding camping trailers. In addition to RVs, the company also manufactures towable camper shells, utility trailers, and cargo vans.
What RVs Do They Make?
Winnebago Industries Inc., founded in 1958, is one of North America's largest manufacturers of recreational vehicles (RVs). Its products include motorhomes, travel trailers, fifth wheelers, toy haulers, and camping trailers.
Winnebago is an American maker of recreational vehicles (RVs) and motor homes. Its products include travel trailers, fifth wheelers, toy haulers, and folding camping trailers. In addition to RVs, the company also manufactures towable camper shells, utility trailers, and cargo vans.
In addition to these widely used types, the company also offers a variety of other products, such as Fifth-wheel campers, Travel trailers, and Class A, B, and C RVs.
Even variations exist within these categories. For instance, some of the company's Class A and Class B RVs are accessible, which is something the RV industry could surely use more of.
How Do They Stand Out?
Wide range of campgrounds and renowned status in the camping industry.
Winnebago River RVs Pros and Cons
Despite its legendary status in the industry, there are few things about Winnebago vehicles that may cause hesitance.
Pros
Numerous models and floor plans are available.
Models that prioritize accessibility and adapt to people's needs
Generally high build quality
Cons
Warranty repairs can be time-consuming.
Customer service and the owner's manual are not always of assistance.
There have been some reports of loose plumbing components on new RVs.
Who Are Winnebago RVs Great For?
People looking for a time-honored brand with a diverse range of models and floor plans.
6. Jayco
Jayco RVs are famous for their excellent quality and high standards. This RV brand offers a wide variety of layouts available for almost all possible travelers at affordable prices. One thing users love about Jayco RVs is the Magnum Truss Roof System, which sets the brand apart from many of its competitors.
What RVs Do They Make?
You've probably heard of leading RV manufacturers and vehicles like Airstream and Winnebago. Jayco RVs, with few exceptions, are right there with them. Jayco is a good company that produces top-of-the-line RVs that rival and outperform their competition. It is also family-owned, which makes it easier to work with.
How Do They Stand Out?
Customers adore these travel trailers because they are well-made and come in a wide range of floorplans, weights, and pricing points.
Jayco RVs Pros and Cons
Jayco is one of the best RV brands on the market. However, the following are some of the brand's ups and downs:
Pros
Jayco RVs have always been praised for their build quality by many clients and customers.
The inside living room is warm and inviting. The layouts of Jayco RVs are great for a range of families and groups of people, making it simple to experience the interior of your Jayco RV while camping.
Many of these full-time RVers like the luxurious interior features and well-thought-out living rooms in various floor designs.
Jayco's excellent warranty program. They provide among the most comprehensive and extensive warranties in the RV industry.
Cons
The difficulty of utilizing and redeeming any form of RV warranty.
Who Are Jayco RVs Great For?
Jayco provides nine travel trailer styles to suit every desire, family size, and lifestyle.
7. Oliver Travel Trailers
On RV Insider, Oliver Travel Trailers has a 5.0 rating based on customer reviews. Our analysis discovered that these reviews are comparable with users' feedback and ratings from other websites.
What RVs Do They Make?
With its distinctive fiberglass construction method, Oliver Travel Trailers created a niche in the RV industry. Oliver trailers, or "Ollies," offer more aerodynamics and aesthetically pleasant shapes than the standard boxy shape used by most RV manufacturers.
Oliver focuses on two models: the Legacy Elite and the Legacy Elite II, the latter of which has a larger and wider floor plan than the original.
Oliver's business model is another distinguishing feature. Oliver, unlike most manufacturers, does not sell its campers by dealerships. Instead, the corporation sells to clients directly. So if you want to see a travel trailer in person before buying it, the company may connect you with an Oliver owner. That means you're more likely to get honest answers to your inquiries than you might from a salesperson.
How Do They Stand Out?
Strong construction and a direct-to-customer business strategy.
Oliver Travel Trailers RVs Pros and Cons
While Oliver has a solid reputation because of its build quality and great business style, the brand nevertheless has a few flaws. Let's see some of the benefits and drawbacks of Oliver RVs.
Pros
Fiberglass structure is long-lasting.
Model of direct sales.
Simple opportunity to communicate with current owners.
Cons
Pricier than some competitors in the category.
There are just two models to pick from.
Owner meetings might be difficult to schedule.
Who Are Oliver Travel Trailers RVs Great For?
RVers searching for a particularly sturdy trailer or who enjoy conducting comprehensive research.
8. Tiffin
The business employs a stringent quality control procedure to ensure that each chassis meets specifications. Tiffin's quality team thoroughly inspects the cooling, engine, and instrumentation. The business also tests its vehicles on a racetrack. That's reassuring when you're paying as much as you would on a Tiffin RV.
What RVs Do They Make?
Tiffin is another luxury RV maker. The company does not manufacture fifth-wheels or travel trailers, concentrating on Classes A, B, and C motorhomes. Quality control more than compensates for the company's lack of options.
Tiffin vehicles include the luxurious features you would expect from such an RV at around this pricing point.
How Do They Stand Out?
A family-owned business with high-end construction and rigorous prototype testing.
Tiffin RVs Pros and Cons
Despite a few small flaws, Tiffin is one of the best RV brands available in the country. The following are a few of the brand's highs and lows:
Pros
Extensive performance testing
Mobile mechanics and parts shipping are available.
a family-run business
Cons
Not very inexpensive.
There are no alternatives for a fifth wheel, travel trailer, or toy hauler.
Who Are Tiffin RVs Great For?
Those shopping for premium Class A, B, or C RVs.
Top Things to Consider when Shopping for the Best RV Brands and Vehicles on the Market
Whether you're a first-time RV buyer or on your fourth, knowing what to look for when purchasing one is critical. Here are some things to consider:
Reviews
Existing consumers can provide valuable information. In addition, many specialized websites, such as RV Insider, allow users to evaluate and review their RVs. As a result, you may learn much about what to anticipate and any potential problems specific models or brands may have.
However, consider the context of the reviews you read. Positive reviews have indeed been known to be rewarded by brands. Furthermore, consumers are more likely to submit evaluations when they are dissatisfied than when they are satisfied. Therefore, while a few unfavorable reviews should not change your mind about a brand, you must pay attention to any patterns or repeated concerns you notice.
Build Quality
Packing an RV with amenities and technology is great, but ensuring those features and technologies stay used is quite another. Examining the company's manufacturing and testing processes is one approach to understanding your vehicle's quality.
A corporation should ideally use a different crew to check an RV than the one who manufactured the product. However, many companies utilize the same personnel to build and inspect RVs, increasing the likelihood of quality control difficulties.
After-Sales Service
When a manufacturer or dealership tries to convince you to purchase its product, it assists you with whatever you require. But what happens once you've given that company your money?
Online reviews are great sources of information regarding how a company handles its clients after the sale. Some businesses appear to vanish when they have your money, but others prioritize customer service. When you purchase an RV, it's critical to understand the company's attitude towards your needs.
Real-World Experience
There is no substitute for seeing, handling, or even smelling an RV. It is the finest way to understand how an RV works, what it offers, and what you should expect. Fixtures such as a tile backsplash or a stand-up shower may appear stunning in photographs but feel fragile and poorly fitted in person.
Given the high cost of many RVs and the fact that even the top RV models nearly always have building quality flaws, this is a critical stage in your study.
Dealerships
The RV dealer is essential to your entire motorhome buying and using experience. The dealership is where you buy your RV and go for any problems.
Despite many companies' claims that you may get your RV fixed at any dealership wearing their brand, this isn't always the case in practice. Unlike auto dealers, RV retailers are not required to repair vehicles purchased elsewhere. An RV dealer that is different from the one where you purchased your vehicle might prioritize local customers or simply refuse to service your RV.
Warranty
Many RVs include warranties but check the fine print. Some of these warranties have a lengthy list of exclusions that will not be covered under the warranty, even if they appear to be.
Another factor to consider is if the warranty is transferable if you sell the RV. It doesn't work in many circumstances. When marketing your RV or purchasing a secondhand RV, that's something to consider.
Final Thoughts
Full-time or even short vacation RVing might be a difficult voyage at first. Still, it is made much easier when done in a camper that is specifically designed for accessibility and comfort. It is a big decision to choose the perfect RV brand for you. Creating a list of your personal goals and needs and researching which companies would meet them will help you find the ideal home away from home.
Best RV Brands: FAQs
How do you find the best RV prices?
Doing your homework and shopping are the greatest ways to ensure you receive the best pricing. Many RV brands, including others on this list, have dozens of models and floor plans. So narrow your search to precisely what you desire and compare pricing across a few different models and brands.
It also pays to wait till the appropriate time comes to get a new motorhome. RV costs, predictably, peak as the weather heats up during the spring and summer. However, according to several sources, October and November are the best months to get a decent deal on an RV, so it's worth checking rates then.
What problems should you expect your RV to have?
Regardless of the RV brand, there's a strong possibility you'll encounter some troubles within the first few years of ownership. Unfortunately, trailers and motorhomes are not designed to meet automobiles' requirements.
If you're going to buy your first RV, we recommend brushing up on your electrical and mechanical skills. Dealership repairs may take several weeks or months, so knowing how to fix as many faults as possible is a good idea. Several difficulties that RV owners have reported across brands are listed below:
Plumbing system valves that have broken Electrical difficulties such as wrongly installed wiring and outlets that have no power
Interior trim separating over time
The exterior sealant on the roof and around the windows is separating.
Slide-outs that do not fully open or become jammed
Awning problems
Interior panel finishing showing up due to a broken water heater
Screws are coming undone both inside and out.
Because an RV brand is essentially a dwelling on wheels, frequent upkeep is essential.
What is the highest-rated RV on the market today?
Grand Design is one of the best RV brands because of its high build quality, excellent customer service, and helpful online owner community.
What do you do if your RV gets old, malfunctioning, or totaled?
Suppose your RV was hit by lightning while camping, causing a fire that ruined your RV. Overused motorhomes break to the point of becoming unusable. Sometimes, they get old, and you want something new instead. If this occurs to your RV, one of the best ways to get rid of your junk RV and make some money in the process is to sell your RV to us. We can remove it from your yard for free if you are in California in one of its neighboring states.