Sell My RV Today
Get Cash for your Old Camper Fast
Do you have an old RV, camper, motorhome, fifth wheel, or travel trailer you want to sell for cash?
We buy Your RVs Anywhere in the US
Are you ready to turn in your old RV for cash now? It has never been easier!
Skip waiting for a buyer & Sell your RV to us for
FAST – FAIR & EASY
Make an Appointment
Send us an email with your data
and we will contact you as soon as possible.
Our Business
We'll pay you at the time of pickup for a fast and secure transaction.
We'll have an offer for you in a matter of minutes.
Call Now!
Call or write us to organize
the details of the sale of your RV.
Get top dollar for your old RV with no hassle
We are a reputable RV buyer who handles everything from paperwork to title transfers.
Get cash for your Junk RV Anywhere in the US
HeyRV is a Nationwide Company & We can pick up your Camper from California & neighboring states up to the Entire US
You're selling, we're buying!
What RV Models Can You Sell for Cash with Us?
Are you selling a different type of RV or motorhome? Contact us for a personalized offer!
How Do I Sell My RV for Good Cash If I Don't Know How Much It Is Worth?
We pay the highest prices for your RV, camper, motorhome, fifth wheeler, and more.
Sell my RV for Cash Today!
Get Quick Cash Now from The Best-Paying RV Buyer
Sell your RV fast in just 3 easy steps!
Request an Offer
Fill out the form above to tell us more about your used RV. We will send you a quote as fastest as possible.
Wait for Us to Collect Your Vehicle
Once we finalize the agreement, we handle all paperwork and title and will pick up your RV at your convenience for free in California, Arizona, Oregon, and Nevada.
Get Your Cash
When we say you can sell your RV fast, we mean it. You can collect your money in a short time.
We buy Your RVs – Travel Trailers – Campers in any Condition as long as you hold a Title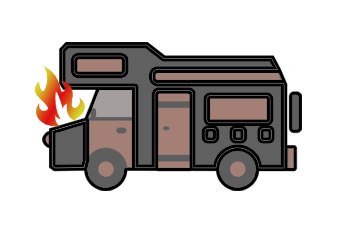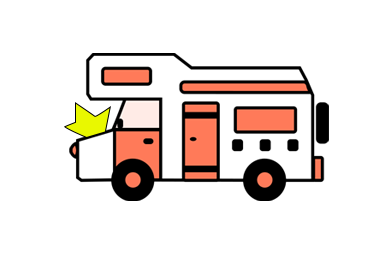 Why Choose Us to Sell Your RV?
If you want to sell your TV fast for a high price and instant cash in California, Oregon, Nevada, or Arizona, here's why you should try us now!
Reputable RV Buyer
You will work with a reputable RV buyer with thousands of successful transactions and satisfied customers in our portfolio.
No Paperwork
You don't have to worry about any paperwork that comes with a sale, as we'll take care of everything.
Free Collecting
We collect your vehicle for free in some situations.
How To Sell My RV Successfully?
Why should I sell my RV for cash?
If you have an old and unwanted RV, camper, motorhome, etc., but you cannot use or repair it anymore, you have a money pit on your hands. Besides being an environmental risk, your junk RV costs you a lot of money, not to mention a lot of stress (those batteries are a drag, aren't they?). Turning your RV into money quickly has never been easier as it is today. Instead of wondering who would want to pay for and move your metal monstrosity out of your backyard, you should wonder how you should spend your future money. Everything else… we got it covered.
How to Sell my RV Fast?
The fastest way to sell your RV is with us. To sell your camper, RV, junk trailer, or motorhome, you must fill out the form to get a quote from us. Once we establish all the details, we'll come over and pick up your vehicle. You will receive your check in X hours/days.
What Advantages do I Have for Selling my Old RV to You?
You don't have to waste time looking for RV buyers or spend money on making your camper "sellable." We will take it off your hands swiftly, paying you some of the highest prices on the market in no time. You won't have to deal with complex paperwork either.
How else Can You Help me if I Want to Sell my RV, Trade it, or Consign it with You?
Whether you want to sell your RV, trade it, or consign it with us, we make things work for you. Our experienced staff will deal with the buy-sell process, bills of sale, title transfers, loan payoffs, etc. We do all the pre-sale or pre-trade work and pay you accordingly.
What is my RV's Sale Worth?
Fill out the form with the vehicle's details for a quick appraisal, or use our RV value calculator to learn how much money you can get.
Can I Sell my RV to You no Matter Where I am?
We buy RVs from people all over California, Nevada, Arizona, and Oregon. While some laws, taxes, and regulations differ from state to state, we will ensure you get the best price, fast pickup, and quick cash!
Frequently Asked Questions
You want to sell your RV for good quick money, and we want to buy it from you. Read here our clients' most frequently asked questions to learn more. If you still don't find the answers you're looking for, don't hesitate to contact us!
Photo Credit So you're ready to sell your RV but unsure how. Whether you're looking to upgrade to something bigger and better, or yours is on its last legs, and you want to unload it, you have several options. Some are easier than others, and each method has ups and...
read more
Sell my RV for Cash Today!
Get Your Quote & Sell Your RV within minutes
Complete the form and get the most money for your vehicle with the help of our certified appraisers. And don't worry about paperwork. We handle everything.