We Buy Your Junk RVs in Idaho
Do you have a dilapidated and unused RV sitting in your yard, taking up valuable space? If so, it's time to transform that eyesore into cash. Whether you're located in Boise, Coeur d'Alene, Sun Valley, Idaho Falls, Twin Falls, or any other city in the Gem State, we offer a convenient and profitable solution for selling your junk RV!
Selling a used RV in Idaho can be difficult, particularly if it is old, damaged, or malfunctioning. Most salvage yards and junkyards will not pay you a fair price for your old trailer. Don't worry, though, because Hey. RV specializes in purchasing trash RVs and assuring a smooth and enjoyable selling experience throughout Idaho's lovely state.
From the picturesque lakeside town of Sandpoint to the vibrant city of Boise, and the charming town of Ketchum, we understand the unique challenges of selling a junk RV in Idaho.
We're here to make the process SIMPLE, TRANSPARENT, and PROFITABLE for you!
Make an Appointment
Send us an email with your data
and we will contact you as soon as possible.
Our Business
We'll pay you at the time of pickup for a fast and secure transaction.
We'll have an offer for you in a matter of minutes.
Call Now!
Call or write us to organize
the details of the sale of your RV.
Junk RV buyer anywhere in Idaho
Get better prices and faster disposal than any other RV Junkyard in Idaho
Should You Junk or Sell Your Junk RV in IDAHO?
If you've got a junk RV sitting idle in Idaho, it's time to unlock its hidden potential and turn it into a pocketful of gold! 
While finding an auto junkyard in Idaho may initially seem like a simple task, you'll soon discover that salvage yards and private dealers typically offer very little or nothing for your delaminated motorhome, fully flooded trailer, or old and non-functional RV.
Additionally, they may ask you to cover the cost of towing the motorhome. That's not the kind of deal you want when you're looking to sell your junk RV.
Stop Waiting for Private Buyers & Sell Your Clunker Now!
What do you do with an unusable, deteriorated recreational vehicle in Idaho? Do you attempt to auction it off, hoping that private buyers will make an underwhelming offer? Or do you spend money on advertisements in The Idaho Statesman? On top of that, are you willing to continue paying for storage while you wait endlessly for someone to take it off your hands?
Stop waiting for random buyers or junkyards to give you the right price for your broken motorhome! We pay cash for junk RVs in Idaho on the spot! 
Whether you're in need of a substantial sum to purchase a new RV or simply want to maximize the value of your water-damaged, too-old-to-drive, wrecked, totaled, or salvaged trailer in Idaho, we're here to assist you.
We Pay Fast Cash and Provide Free Junk RV removal anywhere in Idaho State!
Your Beat-Down Trailer Has More Value Than What Idaho RV Junkyards Usually Pay!
If your RV in Idaho has suffered damage from water, fire, age, mileage, or an accident, you may find it challenging to get a high value from salvage yards, auto wreckers, recyclers, or secondhand part dealers in Spanaway, Chehalis, Lakewood, or Enumclaw. Even if you decide to tow your junk motorhome to these locations, the offers might not meet your expectations.
Don't waste time and money waiting for private buyers or dealing with the hassle of transporting your lifeless, severely damaged, or irreparable RV to a distant junkyard across the state. Instead, consider selling it to us for a quick and profitable cash transaction.
At Hey. RV, we specialize in buying all types of damaged motorhomes in Idaho. We offer a free estimate and instant payment, making the process of selling your totaled, salvaged, rusted-out, or non-operational RV easier than ever before.
Give us a call or fill out the form on this page to get our competitive offer right now! If we agree on the price, we'll arrange your old camper's FREE REMOVAL at your convenience, anywhere in Idaho. 
What are you waiting for? Contact us right now!
What Paperwork Do You Need to Sell Your Junk RV in Idaho?
When selling your junk RV in Idaho, there are a few key documents you'll need to ensure a smooth transaction. Let's break it down:
To sell your RV, you'll need to prove that you're the legal owner. Make sure you have the original title or a certificate of title for the vehicle. If you don't have it on hand, don't fret! You can contact the

Idaho Department of Motor Vehicles (DMV)

to obtain a duplicate title.

If there's an outstanding loan or lien on your RV, you'll need a lien release document from the lender or financial institution. This ensures that the ownership transfer is clear and seamless.

A bill of sale serves as a written record of the transaction between the buyer and seller. It includes important details such as the buyer and seller's names, vehicle information, purchase price, and date of sale. HeyRV will assist you in drafting a comprehensive bill of sale that adheres to Idaho's legal requirements.

Idaho law requires the seller to provide an accurate odometer disclosure statement. This document ensures transparency regarding the RV's mileage. You'll need to complete the appropriate section on the title or use a separate odometer disclosure form.

Protect yourself from any potential liabilities by completing a release of liability form. This document notifies the Idaho DMV that you're no longer responsible for the RV once the sale is finalized. It's an essential step to ensure a clean break from your old RV.
Remember, these are the basic documents required to sell your junk RV in Idaho. Depending on specific circumstances or additional requirements, there might be other paperwork involved. But worry not, because HeyRV has got your back every step of the way.
We're not just junk RV buyers; we're your partners in adventure! Our team will assist you in gathering the necessary paperwork, ensuring a legal and hassle-free transaction. You can trust HeyRV to handle all the legal requirements while you focus on envisioning your next motorhome adventures.
So instead of going through the stress of dealing with private buyers or junk auto dealers, let us help you!
We Offer FREE Junk RV Removal Anywhere in Idaho!
Get ready for hassle-free RV removal in Idaho! When you're searching for "Idaho free junk RV removal near me," countless options pop up. But we offer something truly exceptional. Instead of just dismantling and hauling away your broken or undrivable travel trailer, we buy it from you for top dollar and handle the removal entirely for free.
No matter where you are in Idaho, from Boise to Coeur d'Alene, we pay cash for your junk RV and provide complimentary disposal. Our services extend beyond state borders, with free towing available from Oregon and Montana as well.
Say goodbye to hidden fees or unexpected costs. We believe in transparency, so there are no commissions or fine print to worry about. Wherever you are in Idaho, whether in Twin Falls or Sun Valley, our free junk RV towing services are truly free.
Don't miss out on this fantastic opportunity. Call us now for FREE RV REMOVAL from your property and a no-obligation quote on your damaged camper. Get rid of your RV and earn money in the process. Contact us today!
Sell Your Junk Trailer in ANY Condition in Idaho!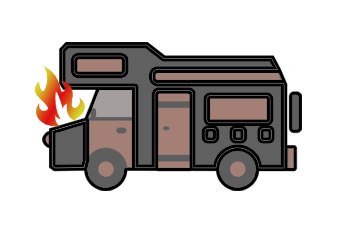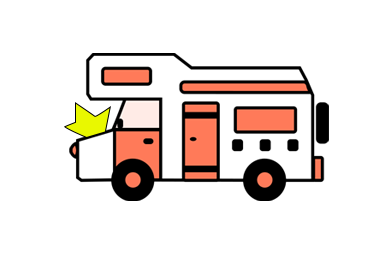 Looking to sell your broken RV in Idaho? HeyRV is your go-to solution! Typical buyers won't offer much for your flooded or rebuilt RV, and salvage or totaled motorhomes don't fetch high prices in the market. But worry not, because HeyRV is here to make your selling experience a breeze!
In Idaho, where nature's beauty knows no bounds, you deserve a fair price for your junk RV. Whether it's a blown engine, accident damage, or salvage title, we'll gladly take it off your hands. No need to stress about finding a buyer or dealing with low offers. Plus, we'll provide free removal services for your convenience!
We value your time and aim for a seamless selling process. Choose from quick payment options like Check, Cash, or Venmo, and watch your wallet grow.
Idaho is a state of outdoor wonders, from breathtaking national parks to scenic lakes and rugged mountains. So, why let a broken-down RV hold you back? Contact HeyRV now, and let us help you sell your junk RV while you explore the wonders of Idaho!
Disclaimer: HeyRV is not responsible for the sudden urge to embark on an adventure and discover Idaho's hidden gems.
Is My Old Motorhome Worth Anything in Idaho?
In the picturesque state of Idaho, owning an RV is a way of life for many outdoor enthusiasts. However, it's no secret that the value of an RV can quickly depreciate due to various factors unique to this region.
Idaho's rugged terrain and adventurous spirit mean that RVs often face harsh conditions and demanding landscapes. From traversing rocky mountain paths to braving the elements during winter camping trips, these challenges can take a toll on your beloved motorhome.
Furthermore, Idaho is known for its abundance of stunning natural attractions and outdoor recreational opportunities. With countless lakes, national parks, and wilderness areas to explore, RVs have seen their fair share of unforgettable adventures. But all those miles and memories can contribute to wear and tear, impacting the value of your motorhome.
But here's the good news: your old motorhome still holds significant value, even if it may seem like a lost cause. 
At HeyRV, we specialize in buying junk RVs and recognizing their hidden potential. We understand that even a motorhome with mechanical issues, cosmetic damage, or age can still have value beyond what traditional buyers might offer.
When you sell your motorhome to HeyRV, you can expect a fair and competitive offer that takes into account the local market dynamics and the true worth of your RV. We're not just looking at the surface-level flaws; we see the underlying value that lies within. 
Sell your old, totaled, or broken trailer for cash now!
First Step
Find out how much money you can make for your crashed/unusable motorhome by filling out the form on this page.
Second Step
Once we shake on the deal, you receive your quick cash by bank transfer.
Third Step
We send our people to your place to remove the old camper for free.
We come with our own towing equipment and technicians and handle all the paperwork!
How Do You Sell a Salvage or Rebuilt Title RV in Idaho State?
Selling a salvage or rebuilt title RV in Idaho can be a complex process. Here's a concise guide to help you navigate through it.
Firstly, if your RV is declared salvage, the insurance company or salvage pool should obtain a salvage certificate, which serves as the ownership document.
Next, you need to repair and restore the RV to meet safety standards. Once the necessary repairs are completed, schedule a VIN inspection with the Idaho Transportation Department to ensure compliance.
After passing the inspection, surrender the salvage certificate to your county assessor's motor vehicle office. This step signifies that the RV is ready for the next phase of the process.
Complete an application for a branded title at the county assessor's office. Make sure to provide all the necessary documents and pay the required fees. This application will enable you to obtain a branded title indicating the RV's rebuilt status.
Sounds like a lot of paperwork to deal with on your own!
If you prefer a smoother selling experience without the hassle of navigating multiple avenues, consider selling your salvage or rebuilt title RV to us. We specialize in these types of vehicles and offer fair prices.
When you sell your salvage or rebuilt title RV to us, it means you're selling it to a specialized buyer who understands these types of vehicles. Here's why it's a good choice:
We offer a

fair and competitive price

for your RV, considering its condition and potential.

Selling to us is simple and convenient. We

take care of the paperwork

and arrange for the RV to be picked up.

We have knowledge and experience with

salvage and rebuilt title RVs

. We know their value and what repairs they may need.

We aim to complete the transaction quickly, providing you with

fast cash for your RV

.

If your RV is not drivable, we offer

free towing

and removal services.
Selling your salvage or rebuilt title RV to us ensures a straightforward and beneficial experience. You can trust that you'll receive a fair price and have a hassle-free selling process so get a free quote on your salvage title RV today!
We Buy All Junk RVs for the Maximum Price
Don't waste time listing your junk RV with dealers, brokers, ad sites, or auctions. Selling a used RV through traditional methods can take months, while your vehicle rusts and loses value. As a reputable RV buyer, we guarantee the best price for:
Junk/wrecked/damaged RVs you want to get rid of fast
Old and unwanted RVs (running or not) you want to sell for cas
Total loss RVs, crashed camper, totaled fifth wheel, etc.
Any other used travel trailer, used pop up camper or used toy hauler you have for sale
Give us all the details regarding your unwanted or damaged vehicle so we can return to you with a valid offer.
Why Choose Us to Buy
Your Junk RV?
When it comes to RVs for sale, we are a market leader with a solid reputation in offering the highest prices for scrap, unwanted, old, unusable, wrecked, or totaled RVs. Here is why you should work with us if you want to get rid of your vehicle fast!
Real-Market Appraisals
Even if your RV is totaled, unusable, old, or simply unwanted, you can still get good money for it. Fill out the form or contact us for details, and we will give you an unmatchable price for your vehicle.
Fast Transactions
Don't worry about paperwork, clean or salvage titles, and other issues. We will take care of everything at no extra fee.
Free Collection
We will schedule a convenient time for you to have our staff to pick up your junk RV anywhere in California and neighboring states.
Good, Quick Cash
We know how important it is to sell your junk RV fast, easy, safe, and with no hidden taxes. With us, you will have your money as fast as possible.
Frequently Asked Questions from People Looking to Sell Their Junk RVs in Idaho State
Do you still have questions regarding selling your junk RV in Idaho to us for good, fast cash? Check out the answers below! If you still don't find the information you want, don't hesitate to contact us!
Who buys junk RVs in Idaho State?
Finding a reliable junkyard or buyer for your junk RV in Idaho State can be a challenging task. While some places may accept RVs, they are often more focused on selling rather than buying. However, you're in luck because we buy junk RVs in Idaho State, regardless of whether you're in Boise, Coeur d'Alene, or a remote rural area. Unlike most junkyards that expect you to bring your junk RV to them without offering any money, we offer a hassle-free solution.
Give us a call today, and we'll not only remove your old motorhome for free but also provide you with a generous payment through a safe and quick transaction. Simplify your life by selling your junk RV to us!
Where is the best place to sell my RV in Boise?
If you're looking to sell your RV in Boise, the vibrant capital city of Idaho known for its outdoor recreational opportunities, we have the perfect solution for you. At HeyRV, we are the ideal buyer for your RV, regardless of its condition. Whether you've traveled through scenic routes, used it as a temporary home, or it has been involved in an accident, we are interested in purchasing it.
Located in the heart of Boise, HeyRV offers cash on the spot for your deteriorated trailer or broken motorhome. Not only will you receive a fair price for your RV, but we will also assist you with the necessary paperwork and title issues. Additionally, we provide free towing services, ensuring a hassle-free experience.
Don't settle for less when you can get more cash for your junk RV by selling it to HeyRV in Idaho!
Sell My RV Fast, Easy, and Safe!
We buy all types of RVs at the best prices, regardless of their quality and condition. Everything can happen very quickly and without wasted time on your part.