We Buy Your Junk RVs in New Hampshire
Turn your junk RV into instant cash in Manchester, Nashua, Concord, Portsmouth, Keene or anywhere else in The Granite State! Don't let your outdated RV gather dust – get cash for your junk motorhome and enjoy quick payment and free towing in New Hampshire!
Disposing of a worn-out RV in New Hampshire can pose quite the challenge, particularly if it has endured unforgiving winter climates, rough terrains, or the natural elements in areas like Franconia, Hanover, or North Conway. When it comes to seeking a fair deal, local salvage yards and scrap yards may only present meager offers for your weathered motorhome.
But hold on before you discard your old camper!
We are here to offer you more money for your junk motorhome in New Hampshire than any nearby scrap yards or auto salvage centers in Dover, Rochester, or Exeter could ever provide. Our transaction process is seamless and reliable, ensuring you receive instant cash, a convenient check, or even a Venmo payment for your valuable motorhome or travel trailer.
Make an Appointment
Send us an email with your data
and we will contact you as soon as possible.
Our Business
We'll pay you at the time of pickup for a fast and secure transaction.
We'll have an offer for you in a matter of minutes.
Call Now!
Call or write us to organize
the details of the sale of your RV.
Junk RV buyer anywhere in New Hampshire
Get better prices and faster disposal than any other RV Junkyard in New Hampshire
Should You Junk or Sell Your Junk RV in New Hampshire?
Finding a place to sell your junk RV for instant cash in New Hampshire might seem as challenging as hiking the White Mountains, but the number of buyers willing to pay a fair price is as scarce as a moose sighting in the city. Local salvage yards and private buyers often offer low sums for your water-damaged RV, fire-ravaged camper, or non-operational motorhome. To make matters worse, they might expect you to bear the towing costs!
Stop Waiting for Private Buyers & Get Cash for Your Junk RV in New Hampshire Now!
Selling a worn-out RV to a private buyer in New Hampshire can feel like attempting a ski jump at Cannon Mountain – a rough landing is almost guaranteed. While people love camping in the Great North Woods or exploring Lake Winnipesaukee, they're unlikely to purchase your junk RV for leisure. On top of that, you're stuck paying for storage while hoping for a potential buyer to magically appear.
Stop waiting for unreliable buyers or questionable junkyards to offer you a fair price for your broken-down motorhome! We provide instant cash for junk RVs in New Hampshire!
Your Junk Trailer Has More Value Than What New Hampshire RV Junkyards Usually Pay!
In the Granite State, your old, worn-out RV might not fetch much from salvage yards, dealers, or secondhand stores in Manchester, Portsmouth, or Lebanon – especially if it's been through floods, fires, or collisions. Instead of wasting time and money on ads or towing, consider selling your damaged RV to us. We offer quick cash for junk RVs in New Hampshire!
Our team will provide a fair and free estimate and top dollar once we reach an agreement, ensuring a smooth and secure transaction. Selling a damaged, rusted, dilapidated, in need of costly repairs, or non-functional RV in New Hampshire for a handsome profit has never been easier.
Give us a call or fill out the form on this page to get our competitive offer right now! If we agree on the price, we'll arrange your old camper's FREE REMOVAL at your convenience, anywhere in NEW HAMPSHIRE. 
What are you waiting for? Contact us right now!
What Paperwork Do You Need to Sell Your Junk RV in New Hampshire?
To sell a junk RV in New Hampshire, the process for most vehicles entails transferring the New Hampshire title from the seller to the buyer at the time of sale. 
However, if the vehicle falls under the category of title-exempt, a slightly different process comes into play. In these cases, the seller is required to provide a properly executed Bill of Sale to the buyer. Alongside the Bill of Sale, the seller must include either a current or expired New Hampshire certificate of registration or a valid NH/out-of-state certificate of Title. This documentation ensures that the buyer has the necessary paperwork to proceed with the vehicle's registration process.
Once the buyer has obtained the necessary documents, they must proceed by applying for a new Title in their own name. This is usually done at the local town or city clerk's office. The buyer must pay a $25.00 title fee in addition to completing the Title application. In addition, appropriate registration fees must be paid. This step ensures that the new owner is officially recognized as the vehicle's legal owner.
It should be noted that in some cases, a VIN verification may be required. This verification helps to confirm the accuracy of the vehicle identification number (VIN) and ensures that the information provided is accurate.
HeyRV is here to simplify the process for you! Sell your junk RV in 3 easy steps and forget about the tedious paperwork. Give us a call today and let the experts in New Hampshire cover this one for you!
We Offer FREE Junk RV Removal Anywhere in New Hampshire!
If you're searching for "free junk RV removal near me" in New Hampshire, you'll find various options. There are junkyards and companies offering to remove your damaged or non-operational RV for free, but they usually won't pay you for it. While removing your old RV is a relief, receiving a top-dollar offer along with free trailer removal is an even better deal.
Whether you're in Portsmouth, Hanover, Laconia, or North Conway, HeyRV provides an excellent offer in cash for your junk RV and arranges free disposal! Contact us now to receive a free estimate for your damaged RV and enjoy swift, free junk RV removal from your property. We're equipped to handle towing throughout New Hampshire, and you won't encounter any surprises or hidden fees when you choose us. Our FREE JUNK RV REMOVAL services are genuinely free, no matter where you're located in the Granite State.
Sell Your Junk Trailer in ANY Condition in New Hampshire!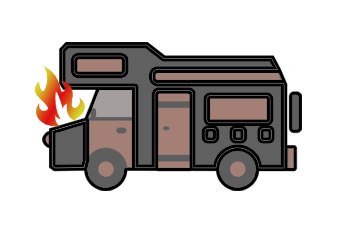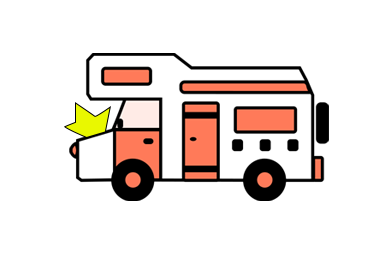 If your RV has experienced significant damage from accidents or is simply inoperable, you might struggle to find buyers willing to pay a fair price. RV enthusiasts, auction houses, and secondhand RV markets often undervalue motorhomes with extensive damage, mechanical issues, or age-related problems.
When your trailer reaches a point beyond repair, the optimal solution is selling it to us. We offer cash for junk RVs in New Hampshire, including old, irreparable, delaminated motorhomes, fire-damaged campers, flood-damaged toy haulers, accident-totaled fifth wheels, and even RVs with rebuilt titles and electrical issues. Our fast payment options include Venmo, cash, or check.
While most salvage yards won't offer substantial compensation for your junk RV in Concord, Rochester, or Hanover, we provide top dollar for your old trailer. Contact us now for a fair offer on your RV, and benefit from free removal services as a bonus.
And here's the best part of the deal – you'll also enjoy free removal services anywhere in New Hampshire!
Is My Old Motorhome Worth Anything in New Hampshire?
Natural disasters can strike in New Hampshire, from severe coastal storms, winter storms, cold waves, thunderstorms, floods, and tropical cyclones. The state's picturesque landscapes, including the White Mountains and the Lakes Region, are not immune to these challenges. RV owners traversing these beautiful areas may find their vehicles impacted by these forces of nature, even while attempting to explore Franconia Notch State Park or the Kancamagus Highway.
When it comes to your damaged motorhome – whether it's endured water damage, fire damage, collisions, or other incidents – simply junking it may not be the best choice. Donating it or selling it to junkyards often results in disappointing payouts due to factors like age, condition, and damage extent.
Despite these challenges, your worn-out trailer still holds more value than what traditional junkyards may offer. Instead of waiting for buyers who may undervalue your RV's condition, consider selling it for cash now. Use the money to explore more of New Hampshire's stunning landscapes, from the White Mountain National Forest to the shores of Lake Winnipesaukee.
Don't let your RV's condition hold you back. Sell your old, damaged, or non-functional trailer for cash today and embrace the possibilities of new adventures across the Granite State!
First Step
Find out how much money you can make for your crashed/unusable motorhome by filling out the form on this page.
Second Step
Once we shake on the deal, you receive your quick cash by bank transfer.
Third Step
We send our people to your place to remove the old camper for free.
We come with our own towing equipment and technicians and handle all the paperwork!
How Do You Sell a Salvage or Rebuilt Title RV in New Hampshire?
Ready to sell your salvage title RV in New Hampshire? Let's break down the process step by step:
If you've got that salvage title ready, you're all set to start the selling process. Consider sprucing up your RV a bit if it needs some attention. A little effort can go a long way in boosting its appeal.
Check out the market to understand the pricing of similar RVs. This will help you set a reasonable and attractive asking price. When you're ready to list your RV, ensure your ad includes clear photos and a straightforward, honest description.
Transparency is key – be upfront about the salvage title. Open communication helps build trust with potential buyers. Negotiate with interested buyers to reach a price that works for both parties. Once you've come to an agreement, it's time to transfer ownership to the new owner.
For added security, consider using a release of liability form to protect yourself after the sale. With payment settled, hand over the keys and the title to complete the transaction. If you're looking for a simpler route, HeyRV is here to help!
Skip the hassle of dealing with paperwork and navigating this process on your own. Sell your junk RV for cash to us and get an experienced team that's trained to simplify the process for you and ensure a smooth selling experience!
We Buy All Junk RVs for the Maximum Price
Don't waste time listing your junk RV with dealers, brokers, ad sites, or auctions. Selling a used RV through traditional methods can take months, while your vehicle rusts and loses value. As a reputable RV buyer, we guarantee the best price for:
Junk/wrecked/damaged RVs you want to get rid of fast
Old and unwanted RVs (running or not) you want to sell for cas
Total loss RVs, crashed camper, totaled fifth wheel, etc.
Any other used travel trailer, used pop up camper or used toy hauler you have for sale
Give us all the details regarding your unwanted or damaged vehicle so we can return to you with a valid offer.
Why Choose Us to Buy
Your Junk RV?
When it comes to RVs for sale, we are a market leader with a solid reputation in offering the highest prices for scrap, unwanted, old, unusable, wrecked, or totaled RVs. Here is why you should work with us if you want to get rid of your vehicle fast!
Real-Market Appraisals
Even if your RV is totaled, unusable, old, or simply unwanted, you can still get good money for it. Fill out the form or contact us for details, and we will give you an unmatchable price for your vehicle.
Fast Transactions
Don't worry about paperwork, clean or salvage titles, and other issues. We will take care of everything at no extra fee.
Free Collection
We will schedule a convenient time for you to have our staff to pick up your junk RV anywhere in California and neighboring states.
Good, Quick Cash
We know how important it is to sell your junk RV fast, easy, safe, and with no hidden taxes. With us, you will have your money as fast as possible.
Frequently Asked Questions from People Looking to Sell Their Junk RVs in New Hampshire
Curious about selling your junk RV for quick cash in New Hampshire? Take a look at the responses below for answers! If you're still seeking specific information, feel free to get in touch with us anytime!
Who buys junk RVs in New Hampshire?
Looking to sell your junk RV in New Hampshire? There's a solution that makes the process smooth and hassle-free: HeyRV. We're in the business of buying junk RVs, including those with salvage titles. Whether your RV has seen better days or you're simply ready to part ways with it, HeyRV is here to offer you a fair deal and a straightforward transaction. So, if you're looking for an easy way to sell your junk RV for CASH in New Hampshire, look no further – HeyRV has got you covered!
How do I junk my old RV in New Hampshire?
If you want to get rid of an old RV, look into local junk yards or salvage yards. However, it is important to note that these options frequently undervalue your RV and do not reflect its true value. Furthermore, you may find yourself responsible for covering the towing costs on your own.
Here's a MUCH better solution – sell your junk RV for cash to us and enjoy free towing anywhere you are in New Hampshire. All you have to do is give us a call and schedule a free pick-up!
Can I live in my RV in New Hampshire?
In New Hampshire, living in an RV on your property is subject to varying regulations depending on the town. Year-round RV living is feasible depending on factors such as local zoning ordinances, waste disposal requirements, and the town's stance on RV accommodations. Some New Hampshire towns have specific requirements for dwellings, such as wood construction and essential utilities. Others may allow RV living on unimproved lots or in designated areas such as "trailer parks" or "campgrounds," subject to certain restrictions. Regardless of town regulations, compliance with wastewater disposal systems and waste management guidelines is critical.
Sell My RV Fast, Easy, and Safe!
We buy all types of RVs at the best prices, regardless of their quality and condition. Everything can happen very quickly and without wasted time on your part.