We Buy Your Junk RVs in North Dakota
Get top dollar instantly for your old motorhome or junk RV in North Dakota, regardless of your location in Fargo, Bismarck, Grand Forks, Minot, or Dickinson!
Looking to sell your used RV in North Dakota? We understand that the process can be overwhelming, especially if your RV is old, damaged, or inoperable. While some salvage yards and junkyards might offer minimal compensation for your worn-out trailer, we believe your motorhome holds more value than meets the eye.
At Hey RV, we purchase all types of RVs in North Dakota and provide fair prices. From the vibrant city of Fargo to the charming town of Minot, the breathtaking beauty of Theodore Roosevelt National Park to the peaceful shores of Lake Metigoshe, we're here to make selling your RV a smooth and hassle-free experience. We recognize the unique challenges of selling a used or damaged RV and strive to simplify the process for you.
And the cherry on top – we will come to pick up your old vehicle for free!
Make an Appointment
Send us an email with your data
and we will contact you as soon as possible.
Our Business
We'll pay you at the time of pickup for a fast and secure transaction.
We'll have an offer for you in a matter of minutes.
Call Now!
Call or write us to organize
the details of the sale of your RV.
Junk RV buyer anywhere in North Dakota
Get better prices and faster disposal than any other RV Junkyard in North Dakota
Should You Junk or Sell Your Junk RV in North Dakota?
When it comes to your junk RV in North Dakota, finding a reputable buyer can be tough. Many salvage yards and private dealers offer minimal compensation, if any, for your weathered trailer or water-damaged motorhome.
But worry not! We provide a simple solution to sell your junk RV for cash in North Dakota. We specialize in purchasing all types of RVs, offering competitive prices based on fair assessments. We handle all the paperwork and logistics, coming to you wherever you are in the Flickertail state. Don't settle for meager compensation – trust Hey RV for a fast and reliable transaction.
Convert your junk RV into cash today and get complementary towing services on the side!
Stop Waiting for Private Buyers & Sell Your Clunker Now!
Trying to sell a junk RV to a private buyer in North Dakota can feel like trying to offload an abandoned barn in the heart of the Badlands. It may have had its charm in the past, but now it's become a burdensome eyesore that nobody wants to deal with. Not to mention the ongoing expenses of storing your dilapidated heap while hoping for a miracle buyer to come along.
Stop waiting for random buyers or junkyards to give you the right price for your broken motorhome! We pay cash for junk RVs in North Dakota on the spot! 
Whether you need a big amount to purchase a new RV for your next trip to the Olympic National Park, Hoh Rain Forest, the Lavender Capital of North America, or Seattle's Space Needle, you must make a profit out of your water-damaged, old, crashed, totaled, or salvaged RV. And we've got you covered!
We Pay Fast Cash and Provide Free Junk RV removal anywhere in North Dakota!
Your Beat-Down Trailer Has More Value Than What North Dakota RV Junkyards Usually Pay!
Whether you're dreaming of exploring the vast landscapes of the Theodore Roosevelt National Park, venturing into the enchanting Maah Daah Hey Trail, or embarking on a road trip to the historic town of Medora, turning your water-damaged, old, crashed, totaled, or salvaged RV into cash is within reach. At Hey RV, we specialize in helping North Dakota residents like you maximize the value of their unwanted rigs.
Our team of experienced RV buyers in North Dakota is ready to assess the true worth of your RV and provide a fair and competitive offer. No matter the condition, we see the potential in every vehicle. Whether it's a water-damaged relic or a salvaged treasure, we're committed to ensuring you make the most out of your RV.
If you are ready to sell your old motorhome in exchange for a great offer in cash, give us a call and we'll meet you anywhere in North Dakota!
Give us a call or fill out the form on this page to get our competitive offer right now! If we agree on the price, we'll arrange your old camper's FREE REMOVAL at your convenience, anywhere in North Dakota. 
What are you waiting for? Contact us right now!
What Paperwork Do You Need to Sell Your Junk RV in North Dakota?
To sell your junk RV in North Dakota, you will typically need the following paperwork:
Bill of Sale: Although not explicitly required, including a bill of sale is recommended for private sales of high-value items like an RV. It provides proof of ownership and helps protect both the buyer and seller in case of disputes.

Proof of Ownership: You'll need to provide proof of ownership, such as a bill of sale, to operate a recently purchased RV that hasn't been registered yet.

Salvage Title (if applicable): If your RV is considered a total loss by the insurance company, you may need to apply for a salvaged vehicle title. This is required if you choose to repair the RV or sell it for parts.

Seller's Assignment and Warranty of Title: As the seller, you'll need to complete a Seller's Assignment and Warranty of Title form, along with a Damage Disclosure Statement if the RV is less than nine years old. You should also remove the license plates.

Buyer's Registration: Buyers have five days from the sale date to register the RV. They'll need to fill out an Application for Certificate of Title and Registration of a Vehicle and carry proof of ownership, such as a bill of sale, until they receive the registration.
Selling a junk RV in North Dakota is not entirely easy, especially if you've never done it before. 
So instead of going through the stress of dealing with private buyers or junk auto dealers, let us help you!
Ready to turn your junk RV into cash? Selling it in Idaho is a breeze with Hey RV by your side! We handle the paperwork so you can focus on planning your next epic adventure. And the best part – we will come to pick up your old motorhome FOR FREE, anywhere you are in North Dakota.
Request a free quote for your outdated RV and get an amazing offer in cash!
We Offer FREE Junk RV Removal Anywhere in North Dakota!
Forget about searching for "North Dakota free junk RV removal near me" because we've got you covered! Whether you're in Fargo, Bismarck, Grand Forks, or Minot, we offer FREE junk RV removal throughout the great state of North Dakota.
Why settle for services that only offer disposal or charge for towing? At HeyRV, we not only buy your unwanted RV for top dollar but also pick up your junk RV at no extra cost.
No matter the condition of your RV – whether it's damaged, non-functional, or simply no longer needed – our team will come to your location, haul it away, and put cash in your hands.
Say goodbye to the hassle and hello to a smooth RV selling experience. Contact HeyRV now for your free RV removal and a no-obligation quote!
With Hey RV, selling your old vehicle in North Dakota is easy and profitable!
Sell Your Junk Trailer in ANY Condition in NORTH DAKOTA!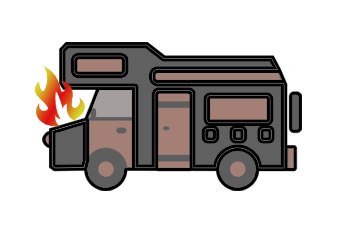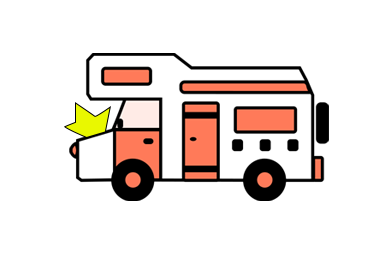 You might think that a broken-down RV in North Dakota is about as valuable as a snowplow in July. But fear not, because we're here to change that perception! Whether your RV has seen better days, endured a wild hailstorm, or is a bit rusty from braving those North Dakota winters, we've got you covered.
Unlike trying to sell a frozen popsicle to an Eskimo, we specialize in buying junk trailers in any condition. From dented campers to water-damaged motorhomes, we accept them all. We're not picky; we just want to give your old clunker a new lease on life.
Now, you may be wondering if anyone in North Dakota would buy a dilapidated RV. Well, let's just say that our team has seen it all, from pickup trucks doubling as living quarters to campers that have more duct tape than a roadside repair shop. So, don't be shy – show us what you've got!
We provide fast payments via Venmo, Cash, or Check and ensure a fast and secure transaction. Request a free quote today and get cash for your RV right here in North Dakota!
Is My Old Motorhome Worth Anything in North Dakota?
If you live in Peace Garden State, you understand we've had our fair share of extreme weather. From heavy snowfall to sudden hailstorms, Mother Nature can sometimes give your motorhome a run for its money. But don't despair just yet; there's still hope!
Sure, you could try selling your damaged RV to a junkyard or salvage facility, but let's be honest, they won't offer you much, if anything at all. Those places are more interested in scrap metal than the potential for new adventures on the open road. And we believe your old motorhome deserves better than being stripped down for parts.
However, your deteriorated trailer is still worth more than what a junk or salvage yard will give you for it!
Now, waiting around for a private buyer to come along and appreciate the unique charm of your delaminated motorhome's walls and blown engine isn't the most practical option either. Trust us, trying to sell a broken-down RV to someone who's dreaming of pristine campsites and open skies can be quite the challenge.
So, if you're ready to bid farewell to your old RV and embark on new adventures, give us a call. We'll handle the details, give you cash in hand, and make sure your motorhome finds a new home where it can continue its journey. Sell your worn-out trailer to us, and let's turn it into someone else's ticket to the great Idaho wilderness!
First Step
Find out how much money you can make for your crashed/unusable motorhome by filling out the form on this page.
Second Step
Once we shake on the deal, you receive your quick cash by bank transfer.
Third Step
We send our people to your place to remove the old camper for free.
We come with our own towing equipment and technicians and handle all the paperwork!
How Do You Sell a Salvage or Rebuilt Title RV in North Dakota?
If you're looking to sell a salvage or rebuilt title RV in Idaho, there are a few important steps to consider. First, assess the value of your vehicle accurately, taking into account its history and condition. It's essential to be transparent when disclosing information to potential buyers.
Then, you'll need to obtain a salvage vehicle inspection from a certified inspector. This inspection ensures that your RV meets safety standards and is roadworthy. Make sure to gather all the necessary documents, including the title, registration, and inspection report.
Setting a reasonable selling price is crucial. Take into account the condition of the RV and the current market demand for salvage or rebuilt title vehicles in Idaho. You can consider comparable listings and seek guidance from professionals if needed.
But your problems don't stop here!
When potential buyers express interest, you'll have to schedule inspections and allow them to thoroughly examine the RV. Negotiating the selling price based on mutual understanding and finalizing the sale with a written agreement can be quite tough.
If you're looking for a hassle-free option, consider selling your salvage or rebuilt title RV to us. We offer several benefits that make the process convenient and advantageous. By selling to us, you can enjoy:
Quick and Easy Process

Fair and Competitive Offers

Expertise in Salvage and Rebuilt Title RVs

Convenient, FREE Pickup or Removal
By choosing to sell your salvage or rebuilt title RV to us, you can simplify the process, receive a fair offer, and enjoy a hassle-free experience. Contact us today to explore the benefits of selling your junk RV for cash to our team in North Dakota!
We Buy All Junk RVs for the Maximum Price
Don't waste time listing your junk RV with dealers, brokers, ad sites, or auctions. Selling a used RV through traditional methods can take months, while your vehicle rusts and loses value. As a reputable RV buyer, we guarantee the best price for:
Junk/wrecked/damaged RVs you want to get rid of fast
Old and unwanted RVs (running or not) you want to sell for cas
Total loss RVs, crashed camper, totaled fifth wheel, etc.
Any other used travel trailer, used pop up camper or used toy hauler you have for sale
Give us all the details regarding your unwanted or damaged vehicle so we can return to you with a valid offer.
Why Choose Us to Buy
Your Junk RV?
When it comes to RVs for sale, we are a market leader with a solid reputation in offering the highest prices for scrap, unwanted, old, unusable, wrecked, or totaled RVs. Here is why you should work with us if you want to get rid of your vehicle fast!
Real-Market Appraisals
Even if your RV is totaled, unusable, old, or simply unwanted, you can still get good money for it. Fill out the form or contact us for details, and we will give you an unmatchable price for your vehicle.
Fast Transactions
Don't worry about paperwork, clean or salvage titles, and other issues. We will take care of everything at no extra fee.
Free Collection
We will schedule a convenient time for you to have our staff to pick up your junk RV anywhere in California and neighboring states.
Good, Quick Cash
We know how important it is to sell your junk RV fast, easy, safe, and with no hidden taxes. With us, you will have your money as fast as possible.
Frequently Asked Questions from People Looking to Sell Their Junk RVs in North Dakota
Do you still have questions regarding selling your junk RV in North Dakota to us for good, fast cash? Check out the answers below! If you still don't find the information you want, don't hesitate to contact us!
Who buys junk RVs in North Dakota?
When it comes to finding buyers for junk RVs in North Dakota, it can be a challenging task. While there may not be as many options as finding wheat fields, bison herds, scenic landscapes, or rodeos, we offer a solution to sell your junk RV for cash hassle-free and for a fair price.
At Hey RV, we specialize in buying junk motorhomes throughout North Dakota, whether you're located in Fargo, Bismarck, Grand Forks, or a small rural town. Unlike most junkyards that require you to bring your rusted vehicle without offering any compensation, we are here to simplify your life!
Where is the best place to sell my RV in Fargo, North Dakota?
In Fargo, North Dakota, known for its vibrant culture, friendly community, and rich history, you can sell your RV to us hassle-free. Whether you have a deteriorated trailer, a broken motorhome, or any other type of RV in any condition, we are interested in purchasing it.
Not only do we provide a fair cash offer, but we also assist with the necessary paperwork and title issues when you sell your Fargo junk RV to us. Additionally, towing away your old motorhome is always free!
Sell My RV Fast, Easy, and Safe!
We buy all types of RVs at the best prices, regardless of their quality and condition. Everything can happen very quickly and without wasted time on your part.