Do you have a junk RV wasting your space and budget and want to get top cash for it? You are in the right place!
We buy junk RVs no matter their condition in California and neighboring states!
Get the most money for your junk travel trailer with the help of our certified appraisers. And don't worry about paperwork. We handle everything.
We buy RVs of old age, high mileage, with or without mechanical problems, running or not, in good shape or totaled.
If you are ready to get big cash for your junk camper, fill out the form to receive payment within a few days.
If you have questions about selling your old, unwanted, or damaged RV, contact us now!
Get cash for your Junk RV Anywhere in the US
HeyRV is a Nationwide Company & We can pick up your Camper from California & neighboring states up to the Entire US
We buy junk RVs no matter their condition
We also offer to Tow the Wreck for FREE after we Close the Deal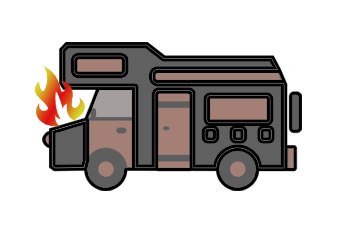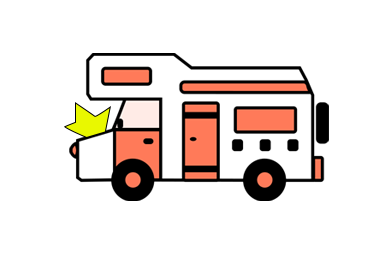 Sell Your Junk Camper for Cash Fast
We know that you would rather have cash than host a junk RV that collects dust and rust, eating up your space and giving you trouble. We will purchase any old or damaged RV that has major problems, does not run anymore, and is beyond repair. Here is how it works!
Get a Free Quote for Your Old RV
Describe your RV in detail by filling out the form or discussing it with one of our pro appraisers. We will return with an offer in a short time. Hey RV offers real-time prices for all unwanted, old, wrecked, or salvaged RVs.
Have Your RV Collected for Free
After you see our offer and agree with it, we will arrange to take it off your hands and deal with the paperwork. Our team members will work around your schedule to pick up the junk RV at your convenience. We serve California and neighboring states.
Get Paid for Your Recreational Vehicle
We pay the best price for your wrecked RV and purchase it the fastest. You will get your money via secure bank transfer.
Junk RVs for Cash has never been simpler 
Don't waste time listing your junk travel trailer with dealers, brokers, ad sites, or auctions. Selling a junk RV for cash through traditional methods can take months, while your vehicle rusts and loses value. As a reputable RV buyer, we guarantee the best price for:
Junk/wrecked/damaged RVs you want to get rid of fast
Old and unwanted RVs (running or not) you want to sell for cas
Total loss RVs, crashed camper, totaled fifth wheel, etc.
Any other used travel trailer, used pop up camper or used toy hauler you have for sale
Give us all the details regarding your unwanted or damaged vehicle so we can return to you with a valid offer.
Why Choose Us to Buy Your Junk RV?
When it comes to RVs for sale, we are a market leader with a solid reputation in offering the highest prices for scrap, unwanted, old, unusable, wrecked, or totaled RVs. Here is why you should work with us if you want to get rid of your vehicle fast!
Real-Market Appraisals
Even if your RV is totaled, unusable, old, or simply unwanted, you can still get good money for it. Fill out the form or contact us for details, and we will give you an unmatchable price for your vehicle.
Fast Transactions
Don't worry about paperwork, clean or salvage titles, and other issues. We will take care of everything at no extra fee.
Free Collection
We will schedule a convenient time for you to have our staff to pick up your junk RV anywhere in California and neighboring states.
Good, Quick Cash
We know how important it is to sell your junk RV fast, easy, safe, and with no hidden taxes. With us, you will have your money as fast as possible.
Junk RV for Cash: Frequently Asked Questions
Do you still have questions regarding selling your junk trailer to us for good, fast cash? Check out the answers below! If you still don't find the information you're looking for, don't hesitate to contact us!
How do I Sell my Junk RV Fast?
If you want to get rid of your scrap pile for good cash, fill out the form to receive a personalized offer and the maximum price for your vehicle, depending on its condition and features. Alternatively, you can use our RV value estimator. From the moment you request the appraisal until you get your money, you just have to sit back and relax – we deal with the paperwork, free pick up, and secure transfer.
Who Buys Junk RVs?
While there are dealers who buy used RVs, you might not get the money you hope for. We can buy a used RV or any other old, unwanted, junk travel trailers, campers, fifth wheelers, motorhomes, and more. Instead of listing your vehicle online, paying brokers commissions, or hoping that some company in your area will buy scrap metal, sell your RV directly to us! We offer competitive prices for Class A to Class C vehicles (and more) whether they are running or not, have major issues, are very old, or are severely damaged.
How do I Know how Much my Used RV is Worth?
RVs are niche products that lose their value progressively, especially if they are old, have high mileage, are wrecked, totaled, etc. It doesn't mean they are not worth something. Contact us for a free quote based on your vehicle's make, model, age, condition, etc., and we will come back to you with an unparalleled offer.
Cash for Junk RV Seller Tips
Check out our latest Articles on What goes into Turining in your Junk RVs for Cash
Image source When buying an RV, you need to consider many variables and factors. Here, we'll walk you through everything you need to know about buying an RV, including what to look out for, how much money you have to pay, what types of RVs are best suited for certain...
read more
Prime Cash for Junk RV Service
We buy all types of RVs at the best prices, regardless of their quality and condition. Everything can happen very quickly and without wasted time on your part.