We Buy Your Junk RVs in Arizona
Get fast cash for any RV you have for sale in Arizona, whether it has been flooded, has a blown engine, was damaged in an accident, or is simply unusable. You won't have to wait endlessly to receive little cash from a marketplace RV buyer because we pay top dollar instantly, no matter your RV's age, make, model, or condition!
Forget about the traditional used vehicles market, junkyards, consignment firms, or private buyers in Phoenix, Tucson, Mesa, or Peoria. They pay badly and might even ask you for money (taxes, fees, commissions, etc.).
Whether your unusable, old, or wrecked camper, trailer, or motorhome is in Chandler, Tempe, or Yuma, we COME TO YOU to remove it FOR FREE! 
Contact us now if you want to sell your junk trailer for quick cash and free disposal anywhere in Arizona. We guarantee the best market price, immediate payment, and no-nonsense paperwork!
Make an Appointment
Send us an email with your data
and we will contact you as soon as possible.
Our Business
We'll pay you at the time of pickup for a fast and secure transaction.
We'll have an offer for you in a matter of minutes.
Call Now!
Call or write us to organize
the details of the sale of your RV.
Junk Trailer Buyer Anywhere in Arizona
Junkyards, auto wreckers, vehicle recyclers, or salvage and surplus yards in Phoenix or Glendale will not pay you as good or fast as we do!
Should you Junk or Sell
Your old RV in Arizona
What do you choose between junking your old camper for little to no money or selling it for fast, good cash?
If you are considering getting a new motorhome for unforgettable trips to Pioneer RV Resort, Happy Jack Lodge & RV Park, or the Wild West Ranch & RV Resort, it's best to get some good money for your old one.
Salvage yards, auto dismantlers, recyclers, consignment companies, or second-hand online marketplaces in Glendale or Phoenix won't pay enough for your used camper. Don't waste your time and budget waiting for a buyer, filling out forms, or paying for transport.
Sell your old, total-loss, flooded, or non-repairable RV for fast, good money! Your trailer's worth goes beyond what junkyards will offer. Our appraisers will provide you with a fair, free estimate and a fast, secure transaction once we close the deal. 
Getting rid of a totaled, salvaged, rust-covered, non-working RV in Arizona for a profit has never been easier! 
To hear our competitive offer, give us a call or fill out the form on this page. If you like what we say, we'll schedule a time to haul away your old camper at your convenience, FOR FREE, anywhere in Arizona. 
Are you still holding out? Make the call right now!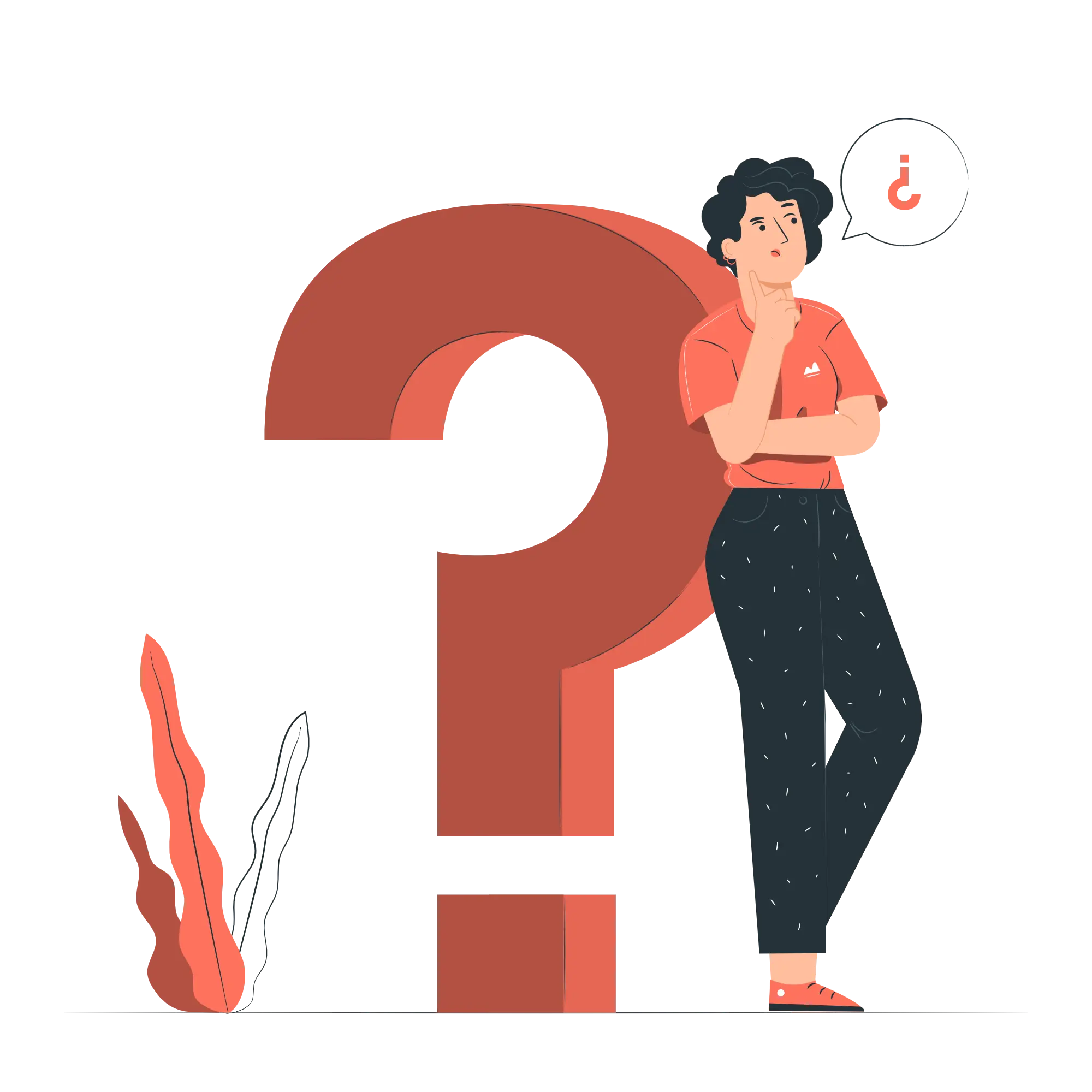 What Is The Easiest Way to Get Money for Your Junk RV in Arizona?
Are you tired of people asking about that junk trailer you have for sale on a website? Did you have enough with visitors photographing your old motorhome and offering insulting sums for it (or not calling back ever again)?
Don't waste any more time with Arizona junkyards, consignment specialists, traditional marketplaces, or random individuals who cannot make up their minds. 
The easiest way to sell your junk RV in Arizona is by having us buy it for a good price. We can take it from your yard in Avondale or Marana fast and for profit. 
We offer instant cash for your junk RV and guarantee smooth paperwork and money transfers. Wherever you reside in Arizona, we take it off your hands for free at a convenient time for you.
Whether you live in downtown Phoenix or the outskirts of the Coronado National Forest, you don't have to worry. You'll get a fair deal for your burned, wrecked, or unusable motorhome.
We Help You Remove Your Junk Camper in Arizona for FREE
If you live in Scottsdale or Sierra Vista, AZ, and want us to buy and tow your junk motorhome, call us now! We'll hop on the I-10 E and be there before you can say, "buy my old RV." Removing junk campers from Arizona for free is not a problem for us!
Whether our people take the I-40 E to reach Williams or the I-8 E to reach Phoenix, we'll be there to dispose of your junk travel trailer at no cost to you. 
We don't practice towing fees, commissions, intermediary taxes, labor fees, disposal fees, and whatnot. What we shake on is what you get: an offer you cannot refuse, instant payment, and free motorhome removal. 
If you sell your wreck camper to us, you'll get a better deal than auctions, consignment firms, or marketplaces offer. Instead of paying for ads, why don't you just make money?
100% free trailer removal in Arizona, hassle-free!
Sell Your Junk Trailer in Any Condition!
Selling your RV to the highest bidder is rarely a viable choice if it has been flooded or has a rebuilt title. Independent camper purchasers or conventional auctions/marketplaces don't pay much for totaled, inoperable motorhomes or considered salvage. Selling it to us is your best option if your camper is involved in an accident or is broken beyond repair.
Whatever the damage, we buy any kind of junk RV in Arizona. Its blown engine, extreme heat damage, broken electrical system, cracked pipes, flat tires, etc., are unimportant to us. We'll take it anyway!
We offer higher pricing than you would receive from Glendale junkyards, Tucson auto wreckers, or Phoenix scrap dealers and auto recyclers, so contact us immediately to get a fair estimate for your old motorhome.
We back up our claims by offering speedy appraisals, decent cash, and free removal anywhere in Arizona!
See How Much We Paid for Other RV Wrecks in Arizona
Do you want to learn your junk RV's value in Arizona? Contact us now for a free quote!
Arizona weather is very harsh on vehicles, and if your old motorhome suffered any other type of damage, its depreciation rate is a nightmare. Consignment firms and junkyards will pay you only a few dollars as they factor in heat damage, brand, year, current state (running or inoperable), usage, title issues, and more.
Used Arizona RVs generate low profits on the secondhand market, and everyone knows it. You can invest time, effort, and top dollar to boost its resale value and wait months for an offer, or you can sell it to us right now and be on your way to the Eagle View RV Resort in your new travel trailer!
First Step
Find out how much money you can make for your crashed/unusable motorhome by filling out the form on this page.
Second Step
Once we shake on the deal, you receive your quick cash by bank transfer.
Third Step
We send our people to your place to remove the old camper for free.
We come with our own towing equipment and technicians and take care of all the paperwork!
Sell Your Junk Travel Trailer in Any Condition in Arizona
How Do You Sell a Salvage or Rebuilt Title RV in Arizona?
In Arizona, you must first apply for a salvage title to obtain a rebuilt title. The vehicle must be repaired before a Level III inspection, and you must pay a small fee to file for a rebuilt title.
Since it would be extremely expensive to repair a totaled motorhome, no matter its make or model, most RVs go to a salvage yard.
In addition, according to Arizona law, ARS 28-2091-O, anyone selling a vehicle for which a salvage title has been granted must inform the buyer that the vehicle is a salvage before the sale is finalized.
It's enough that getting a salvage/rebuilt title for your travel trailer is a complicated paperwork jungle, requiring inspections, fees, and long waiting times. Do you really have to wait even longer for a private buyer to make you an offer? Even if you put your inoperable camper for sale with Arizona consignment traders, you can't expect good money and free removal.
Get in touch with us via phone or online form to get the best value for your salvage RV, instant cash, and free disposal services anywhere in Arizona! 
We Buy All Junk RVs for the Maximum Price
Don't waste time listing your junk RV with dealers, brokers, ad sites, or auctions. Selling a used RV through traditional methods can take months, while your vehicle rusts and loses value. As a reputable RV buyer, we guarantee the best price for:
Junk/wrecked/damaged RVs you want to get rid of fast
Old and unwanted RVs (running or not) you want to sell for cas
Total loss RVs, crashed camper, totaled fifth wheel, etc.
Any other used travel trailer, used pop up camper or used toy hauler you have for sale
Give us all the details regarding your unwanted or damaged vehicle so we can return to you with a valid offer.
Why Choose Us to Buy
Your Junk RV?
When it comes to RVs for sale, we are a market leader with a solid reputation in offering the highest prices for scrap, unwanted, old, unusable, wrecked, or totaled RVs. Here is why you should work with us if you want to get rid of your vehicle fast!
Real-Market Appraisals
Even if your RV is totaled, unusable, old, or simply unwanted, you can still get good money for it. Fill out the form or contact us for details, and we will give you an unmatchable price for your vehicle.
Fast Transactions
Don't worry about paperwork, clean or salvage titles, and other issues. We will take care of everything at no extra fee.
Free Collection
We will schedule a convenient time for you to have our staff to pick up your junk RV anywhere in California and neighboring states.
Good, Quick Cash
We know how important it is to sell your junk RV fast, easy, safe, and with no hidden taxes. With us, you will have your money as fast as possible.
Frequently Asked Questions from People Looking to Sell their Motorhomes in Arizona
Do you still have questions regarding selling your junk RV to us for good, fast cash? Check out the answers below! If you still don't find the information you're looking for, don't hesitate to contact us!
How do you value my Junk trailer in Arizona?
Most junkyards or surplus yards in Arizona will value your RV, factoring in its type, make, model, year, clean title, damage levels, etc. We go beyond that by considering market conditions, season, the most recent auction results, comparable market values, the vehicle's current state, and more. For this reason, we can provide you with a better offer than most salvage yards, RV dealerships, trading platforms, or private buyers in Arizona.
What type of RV do you buy in Arizona?
We buy motorhomes, trailers, fifth wheels, travel trailers, and campers in ANY CONDITION in Arizona. Whether your RV is burned, damaged by the weather, wrecked in a traffic accident, with missing parts, junk, or simply old, it doesn't matter. You ask us for a free estimate, and we deliver instant cash, secure transactions, and free removal whether you live in Tucson or Yuma.
How do I junk an RV in Arizona?
Suppose you're wondering how to get rid of an old motorhome. In that case, you can either pay to have it hauled away, look for an RV salvage or junkyard (AZ RV Salvage in Glendale, A-1 Mobile Home Salvage in Casa Grande, or CaSh for CarS in Surprise, AZ, have a good reputation), disassemble it into its component pieces, or give it away to a charity organization.
While all of them are viable options, they will not make you much (if any) money. If you want to profit as much as you can from your old travel buddy and get some good dollars (to put aside for an advance for your next Airstream camper), then sell it to us. We'll buy it with no questions asked and no messy paperwork or fine print. Free removal is on the house!
Sell My RV Fast, Easy, and Safe!
We buy all types of RVs at the best prices, regardless of their quality and condition. Everything can happen very quickly and without wasted time on your part.