We Buy Your Junk RVs in Arkansas
Time to sell that old RV? We turn dusty campers into cash right here in Arkansas! From the Ozarks to the Delta, we're prepared to make you an instant offer and help you skip the scrapyards and tire-kickers!
Wherever you're parked in the Natural State, whether it's the River Market in Little Rock or the University of Arkansas campus in Fayetteville, we buy junk RVs in any condition and provide FREE TOWING along with it. Sell your junk RV for cash in The Natural State in 3 easy steps and put some GOOD CASH in your pocket today!
Selling your Arkansas RV might feel as challenging as a hike up Pinnacle Mountain. Local scrapyards and dealers might not see the charm in your camper, leaving you scratching your head. No worries – we're here to make the process as easy as a float down the Buffalo River! Our offer process is faster than a hog racing for slop, and more secure than your grandma's biscuit recipe.
Whether your RV is showing its age like a weathered barn or has been through more thunderstorms than spring rain, we're here to offer you top dollar. Ready to sell that junk RV for cash? Let's make it happen!
Make an Appointment
Send us an email with your data
and we will contact you as soon as possible.
Our Business
We'll pay you at the time of pickup for a fast and secure transaction.
We'll have an offer for you in a matter of minutes.
Call Now!
Call or write us to organize
the details of the sale of your RV.
Junk RV buyer anywhere in
Arkansas
Get better prices and faster disposal than any other RV Junkyard in
Arkansas
Should You Junk or Sell Your Old RV in Arkansas?
When it comes to the RV scene in Arkansas, local scrapyards and dealers might not fully grasp the essence, leaving you in a bit of a bind. But no worries – we're here to kickstart your selling journey like a classic car on the open roads of the Razorback State! With our focus on RVs, selling will be as effortless as a two-step dance.
Whether you're in Little Rock, Fort Smith, Conway, or Hot Springs, we're here to offer you a great deal, a hassle-free process, and FREE REMOVAL across the Natural State. Don't settle for less – turn that old RV into cash you can use for a road trip to the Ozarks or a day at Crater of Diamonds State Park!
Stop Waiting for Private Buyers & Sell Your Damaged RV in Arkansas Now!
Saying goodbye to your old RV in Arkansas shouldn't feel like herding cattle on a ranch. You deserve a hassle-free experience that leaves you smiling like a kid at a county fair. That's where we come in! We're not just another option – we're your RV-selling partners.
Don't waste time with private buyers who don't see the beauty in your RV's potential. Those tire-kickers don't understand the memories you've made on the road. We do. And we're here to turn that nostalgia into cash in your pocket. All you have to do is give us a call, and we'll give you cash for your junk RV in 3 easy steps!
Your Junk Motorhome Has More Value Than What Arkansas RV Junkyards Usually Pay!
Whether you're in Bentonville, Hot Springs National Park, Eureka Springs, or anywhere in between, our team is ready to give you top dollar for your worn-out, weathered, or simply unwanted RV. Our process is smoother than a float down the Buffalo River and faster than a cheetah in the Arkansas Safari. Plus, we offer FREE TOWING, so you can sell your old RV without lifting a finger.
Contact us and join the web of satisfied clientele!
Give us a call or fill out the form on this page to get our competitive offer right now! If we agree on the price, we'll arrange your old camper's FREE REMOVAL at your convenience, anywhere in Arkansas.
What are you waiting for? Contact us right now!
What Paperwork Do You Need to Sell Your Junk RV in Arkansas?
Selling a junk RV in Arkansas is like navigating a winding Ozark trail without a map – full of unexpected twists, bumps, and a few "Y'all sure 'bout that?" glances from the locals. Selling your junk RV on your own will require the following:
Notification of Sale or Transfer

: when selling your dilapidated RV and transferring ownership to another party in Arkansas, you can choose to inform the Office of Motor Vehicle. This notice should include the sale or transfer date, your contact details as the seller, the buyer's information, RV's VIN, and a brief description.

Bill of Sale

: If selling your RV for scrapping or dismantling, provide the buyer with a Bill of Sale. It must contain RV details, your signature, buyer's info, sale date, and purchase price if applicable.

Certificate of Title (if available)

: if you possess an RV title, assign it to the buyer by signing and handing it over.

License Plate and Registration Cancellation

: For RV dismantling in Arkansas, cancel its license plate and registration by sending the title, registration certificate, and license plate to the Office of Motor Vehicle.
Selling your junk motorhome privately in Arkansas can become quite a headache. And dealing with the paperwork isn't your only worry. To get there, you must first go through the impossible mission of finding a buyer who is willing to buy your RV for the right price If your clunker is in need of costly repairs, the chances of someone making a fair offer can be pretty disappointing.
Fed up with wrestling with the paperwork to offload your old RV? Let HeyRV steer the ship (even if it's a little weathered)! We'll transform your annoyances into ease by managing all those mundane forms. Opt for HeyRV – where selling your RV becomes as effortless as a leisurely Sunday cruise. Get in touch with us now!
We Offer FREE Junk RV Removal Anywhere in Arkansas!
No matter where you're positioned within Arkansas, we'll quickly reach you and your junk RV! Whether you're situated in Pulaski, Benton, Washington, Sebastian, Garland County, or any other corner of the state, our seamless service ensures FREE TOWING for your well-traveled camper.
If you're tired of managing your hefty motorhome, don't hesitate to reach out to HeyRV – your dependable ally for all things RV-related! We've emerged with the goal of simplifying the lives of motorhome owners, recognizing that managing an RV isn't a leisurely stroll down the vibrant streets of Arkansas.
This is exactly why we're at your service, ready to assist you in parting ways with your old, delaminated, flooded, or too-old-to-drive RV. And here's the icing on the cake: We'll effortlessly transport it away from your premises at absolutely no charge!
Connect with HeyRV today, and let us make your RV troubles a thing of the past!
Sell Your Junk Trailer in ANY Condition in Arkansas!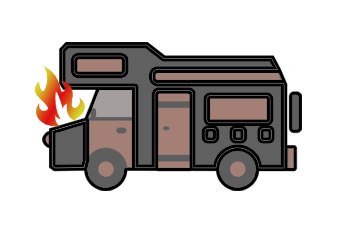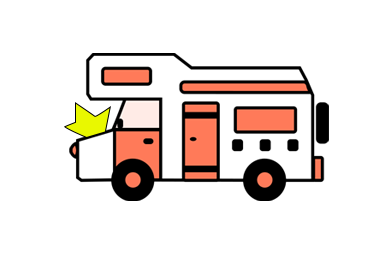 Embarking on an RV adventure from Fontainebleau State Park to Fair-view Riverside State Park or the serene Forest River Retreat in Arkansas should be a joyous journey, not a cursed endeavor. Don't let it feel like you're driving a hexed RV, as if someone's conjuring negative vibes in the heart of the bayou to thwart your delightful motorhome escape.
HeyRV has encountered numerous instances of dilapidated RVs clinging to life, their owners resisting the idea of letting these tired vehicles find peace – they've already traversed their fair share of roads! However, there comes a time for transformation. This is especially true when you're dealing with folks like HeyRV, who offer fair cash for your junk RV.
Is your RV showing the wear and tear of Arkansas' unpredictable weather? At HeyRV, we empathize; it's not always within your control. We're here to convert that junk RV into cash! Whether it's a minor battle scar or a surprisingly weathered warrior, presents electrical issues, or has been parked somewhere forever, we're ready to relieve you of the burden. Let's turn the scars of time and nature into a financial windfall, infuse new life into your tired RV, and help those damages lead the way to cash! Connect with us today!
Is My Old Motorhome Worth Anything in Arkansas?
Absolutely, it's got value with HeyRV!
When the scrapyards scattered across Arkansas fail to see the hidden value in your aging camper, rest assured that we're here to unlock its true potential.
Is your vintage camper resembling a heap of history on wheels? Has your RV weathered the storms and challenges of Arkansas, showing the marks of countless journeys? No worries. Even if you've reached a point where hope dwindles for finding a buyer interested in your junk RV, know that we're standing by to offer you a fair deal in cash!
At HeyRV, we embrace campers in all conditions, no matter the wear and tear. No need to grapple with persuading private buyers; we're your allies, ensuring your sale is a triumphant achievement! We don't just take away that seasoned camper; we'll put cash in your hand while offering FREE towing services! And don't forget – the best place to sell your junk trailer is us!
First Step
Find out how much money you can make for your crashed/unusable motorhome by filling out the form on this page.
Second Step
Once we shake on the deal, you receive your quick cash by bank transfer.
Third Step
We send our people to your place to remove the old camper for free.
We come with our own towing equipment and technicians and handle all the paperwork!
How Do You Sell a Salvage or Rebuilt Title RV in Arkansas?
When it comes to selling a salvage or rebuilt title RV in Arkansas, you'll navigate a process overseen by the Arkansas Office of Motor Vehicles (OMV). As such, there are various aspects that warrant your attention.
Evaluate and Prepare

: Assess RV's condition and gather required documents.

Compliance Check

: Understand Arkansas salvage title regulations.

Transparent Listing

: Disclose status upfront to potential buyers.

Fair Pricing

: Set a reasonable price considering title status.

Title Transfer

: Follow DFA's process to transfer the title.

Inspection (if needed)

: Verify roadworthiness as per Arkansas rules.

Secure Transaction

: Use a notarized bill of sale and agree on payment method.

Notify DFA

: Submit Notice of Sale to DFA for the sale.

Finalize Details

: Remove plates, and cancel insurance.

Provide Documents

: Furnish the buyer with the required paperwork.
If you want to skip all that hassle and get instant cash for your junk RV in Arkansas and surrounding areas, all you have to do is give us a call!
We Buy All Junk RVs for the Maximum Price
Don't waste time listing your junk RV with dealers, brokers, ad sites, or auctions. Selling a used RV through traditional methods can take months, while your vehicle rusts and loses value. As a reputable RV buyer, we guarantee the best price for:
Junk/wrecked/damaged RVs you want to get rid of fast
Old and unwanted RVs (running or not) you want to sell for cas
Total loss RVs, crashed camper, totaled fifth wheel, etc.
Any other used travel trailer, used pop up camper or used toy hauler you have for sale
Give us all the details regarding your unwanted or damaged vehicle so we can return to you with a valid offer.
Why Choose Us to Buy
Your Junk RV?
When it comes to RVs for sale, we are a market leader with a solid reputation in offering the highest prices for scrap, unwanted, old, unusable, wrecked, or totaled RVs. Here is why you should work with us if you want to get rid of your vehicle fast!
Real-Market Appraisals
Even if your RV is totaled, unusable, old, or simply unwanted, you can still get good money for it. Fill out the form or contact us for details, and we will give you an unmatchable price for your vehicle.
Fast Transactions
Don't worry about paperwork, clean or salvage titles, and other issues. We will take care of everything at no extra fee.
Free Collection
We will schedule a convenient time for you to have our staff to pick up your junk RV anywhere in California and neighboring states.
Good, Quick Cash
We know how important it is to sell your junk RV fast, easy, safe, and with no hidden taxes. With us, you will have your money as fast as possible.
Frequently Asked Questions from People Looking to Sell Their Junk RVs in Arkansas
Exploring options to exchange your unwanted RV for cash in Arkansas? Discover all the solutions you seek right here! And if you're still searching for answers, we're just a call or click away. Reach out today, and together, we'll transform your aging RV into cold, hard cash!
How Long Does the Title Transfer Process Usually Take in Arkansas?
The duration of the vehicle title transfer process in Arkansas can vary due to factors such as the accuracy and completeness of submitted paperwork and the workload at the Arkansas Office of Motor Vehicles (OMV).
In general, title transfer procedures can span from a few days to several weeks. It's advisable to directly inquire with the OMV office or visit their official website for the most precise and up-to-date insights into the expected timeframe for title transfers in Arkansas.
What Fees Are Associated With Title Transfer in Arkansas?
The cost for title transfer stands at a mere $10, a reasonable fee. Nonetheless, it's essential to note that alongside this, you'll probably be responsible for sales tax, registration fees, and any additional local taxes associated with the registration process. When heading to your nearby Arkansas Office of Motor Vehicle (OMV) branch, make sure to carry the title and the necessary funds to cover the title transfer charge.
Sell My RV Fast, Easy, and Safe!
We buy all types of RVs at the best prices, regardless of their quality and condition. Everything can happen very quickly and without wasted time on your part.