We Buy Your Junk RVs in Minnesota
Get top dollar INSTANTLY for your junk RV, motorhome, camper, or trailer in Minneapolis, St. Paul, Rochester, Duluth, or anywhere else in Minnesota!
Selling a used RV in Minnesota can be tough, especially if it's old, broken down, damaged, or delaminated. Salvage yards and junkyards typically only offer petty cash for deteriorated trailers and motorhomes. However, your wreck of an RV is likely worth more than you think.
That's where we come in!
We pay cash for junk RVs and offer more than any other junk RV buyer in St. Cloud, Bloomington, or Edina. We guarantee FAST, SECURE, and PROFITABLE transactions so you receive instant payment via cash, check, or digital transfer for your junk motorhome or travel trailer!
Don't settle for salvage yard prices. Get maximum value even for your flooded, wrecked, or inoperable RV. We know it's worth more than scrap, and we make selling easy. Contact us today for an instant fair offer and free junk removal anywhere in Minnesota!
Make an Appointment
Send us an email with your data
and we will contact you as soon as possible.
Our Business
We'll pay you at the time of pickup for a fast and secure transaction.
We'll have an offer for you in a matter of minutes.
Call Now!
Call or write us to organize
the details of the sale of your RV.
Junk RV buyer anywhere in
Minnesota
Get better prices and faster disposal than any other RV Junkyard in
Minnesota
Should You Junk or Sell Your Junk RV in Minnesota?
Here are some signs it may be time to sell your junk RV in Minnesota instead of just junking it:
It no longer runs or has major mechanical issues that are too costly to repair. Engine, transmission, electrical problems can make an RV unusable.

There is significant water, fire, smoke, mold or pest damage. Major RV damage that compromises safety or useability.

The RV is over 15-20 years old and has very high mileage. Older RVs require constant maintenance and repairs.

You rarely or never use the RV anymore. It's sitting unused taking up space and costing money.

RV parts are difficult to find or repairs take weeks due to lack of availability.

The RV interior is extremely outdated or worn out. Appliances, furniture need replacing.

Owning and storing the RV costs more than it's worth to you now. RV no longer fits your lifestyle.

You need cash from the sale rather than the burdensome RV. Cash can fund other goals.
If your RV meets some of these criteria, it may be a good time to sell. Junk buyers like HeyRV make it easy to unload your unused, damaged or outdated RV in Minnesota for cash. Just give us a call today!
Stop Waiting for Private Buyers & Sell Your Clunker Now!
Here's a hypothetical scenario that might seem far too familiar to you: You bought an RV for a great price because it had a lot of mechanical problems, but you didn't think it would be a problem for you because you weren't going to drive it – you were going to live in it. Then, you realized according to Minnesota Statute 168.002 Subd. 17., it wasn't up to code. 
What do you do next? How will you unload it and get it hauled off of your property without losing your entire investment?  Let HeyRV help!
Don't waste time listing your junk RV with private buyers, dealers, brokers, ad sites, or auctions in Minnesota. Selling a used RV through traditional methods can take months, while your vehicle continues to rust and lose value. Contact us or give us a call for a quote. We will give you the maximum price and make your problem go away when we haul your junk RV away.
Your Beat-Down Trailer Has More Value Than What Minnesota RV Junkyards Usually Pay!
If your RV is damaged by water, fire, age, accidents or high mileage, you likely won't get top dollar from Minnesota salvage yards, wreckers, or used parts dealers, even if you pay to tow it there.
Instead of wasting time and money on private buyers or towing fees, sell your unrepairable, wrecked, or junk RV to us for fast cash right here in Minnesota!
Whether your camper is flooded, burned, rusted out, or just plain ugly and broken, we make selling old recreational vehicles in the Land of 10,000 Lakes easy. We'll provide a free valuation and pay cash for your junk RV right here in MN.
Don't bother with scrap and salvage yards that lowball RV owners. We know your junk motorhome or camper is worth more than a few parts. Get the most cash for your damaged RV – contact us for an instant, profitable offer today! We buy all types of junk RVs across Minnesota.
Give us a call or fill out the form on this page to get our competitive offer right now! If we agree on the price, we'll arrange your old camper's FREE REMOVAL at your convenience, anywhere in Minnesota. 
What are you waiting for? Contact us right now!
What Paperwork Do You Need to Sell Your Junk RV in Minnesota?
Here are the main paperwork items you'll need to sell your junk RV in Minnesota:
Title

– This proves you own the RV. Make sure it's the original title signed by all owners. Report a lost title to the DMV first.

Registration

– Current registration shows the RV is registered in your name in MN. Expired is okay for a junk sale.

Driver's License

– Photo ID like a driver's license or passport helps verify your identity as the owner.

Maintenance Records

– Service records aren't required but can help show well the RV was maintained.

Lien Release

– If you have an outstanding loan on the RV, you'll need the lender's lien release to sell it.

Bill of Sale

– This documents the sale transfer including VIN, price, date, buyer/seller info.

Power of Attorney

– If selling on behalf of someone else, bring their power of attorney documentation.
We are reputable junk RV buyers who will walk you through exactly which paperwork you need when selling your junk RV in MN. We handle all title transfer paperwork for you, too. Just call us to learn more and get a quick hassle-free offer!
We Offer FREE Junk RV Removal Anywhere in Minnesota!
The phrase "Minnesota free junk RV removal near me" returns a ton of results. Your broken or undrivable travel trailer can be disassembled and hauled away by several junkyards providing demolition services and free camper removal and disposal.
But using such services won't earn you any money. It's one thing to pay an auto dismantler to remove your crashed motorhome; it's quite another to have it purchased for top dollar and then removed FOR FREE.
Regardless of where you live in Minnesota – Bemidji, Maple Grove, Burnsville, or Eden Prairie – we pay cash for your junk RV and provide free disposal!
Call us immediately for free RV removal from your property or storage facility and a free quote on your damaged camper!
Free towing in Minnesota is no issue for us! We schedule pick-up and payment at your most convenient time. We also guarantee there won't be any traps or fine print regarding commissions, labor costs, and other expenses! 
Sell Your Junk Trailer in ANY Condition in Minnesota!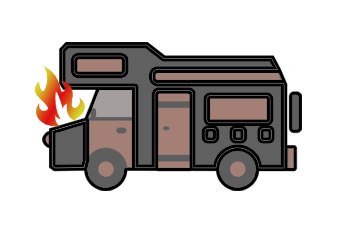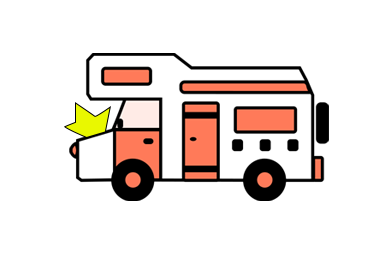 If your RV is damaged, decades old, or inoperable, typical buyers won't pay premium rates – RV enthusiasts, auctions, and used marketplaces rarely pay top dollar for blown engines, totaled, salvaged, or broken rigs.
When we say we will buy junk RVs in Minnesota in any condition, we really mean it! 
If your RV froze and then rusted in the Big Mess storm of 2023, we'll take it. 

If your trailer was damaged when it was blanketed by dangerous smoke during a wildfire, we'll take it. 

If your RV ended up with golf ball-sized holes in it after a severe hail storm, we'll take it.

If your camper was trashed when the Mississippi River flooded, we'll take it.

If you can no longer afford to store or park your RV in Minneapolis, we'll take it.

We will even take it if you realized nothing in your RV works and the dream is more of a nightmare after you made the decision to live in your RV. 
Anywhere in the North Star State, whether you're in Mankato, Brainerd, or Winona, you can be confident that our free junk motorhome towing services are actually free. 
Even if your trailer or recreational vehicle was ruined during an ill-advised attempt to purify it in the waters of Lake Minnetonka, we will give you cash and haul it away, free of charge. It really is that easy!
Is My Old Motorhome Worth Anything in Minnesota?
Do you have an old camper parked in towns like Rochester, Bloomington, or Mankato, Minnesota? Are you curious about its value? Let us assure you it's not just an abandoned relic! While others might toss lowball offers for your cherished camper, we recognize its true worth. Our goal is to ensure you receive a fair deal that brings a smile to your face and some extra funds to pad your wallet!
Just envision the exciting prospects that lie ahead with that money in your pocket! Set out on adventures along scenic byways, uncover the awe-inspiring marvels of the North Shore, or immerse yourself in the charm of the Boundary Waters Canoe Area Wilderness. Your old camper has the potential to bankroll new experiences and lasting memories throughout the captivating state of Minnesota.
Let's not allow your camper to gather dust. It's time to breathe new life into it and transform it into something exceptional. Reach out to us today for a swift and uncomplicated evaluation. Your trusty old, damaged, or worn-out trailer still holds considerable value, and we're committed to ensuring you receive the most favorable offer imaginable. Whether it's been in accidents, aged gracefully, faced water-related challenges, or encountered electrical glitches, we're prepared to provide you with a just assessment right then and there.
The moment has arrived to unlock the latent potential of your camper and convert your dreams into tangible reality. Call us today and secure fast cash for your old RV, no matter your location in the enchanting state of Minnesota!
First Step
Find out how much money you can make for your crashed/unusable motorhome by filling out the form on this page.
Second Step
Once we shake on the deal, you receive your quick cash by bank transfer.
Third Step
We send our people to your place to remove the old camper for free.
We come with our own towing equipment and technicians and handle all the paperwork!
How Do You Sell a Salvage or Rebuilt Title RV in Minnesota?
Selling a salvage or rebuilt title RV in Minnesota can be a real hassle.
If you go the private sales route, first, you'll need to fully disclose the salvage/rebuilt status upfront when advertising so buyers are aware. Most potential buyers will lose interest in it right away at this point. 
If you accept an insurance payout for damages to your junk RV but choose to keep it, as the owner, you will take full responsibility for the salvaged recreational vehicle. This gives you a few options in Minnesota.
First, you can sell the vehicle to a business like a junkyard, salvage yard or recycling company just for parts. Or you can get a salvage title from the MN DVS, rebuild your car to meet safety standards, get it inspected, and have it retitled for legal operation on public roads. Then you can either drive it yourself or sell the rebuilt car to a private party.
You can analyze your options – scrapping, rebuilding and driving, or reselling the rebuilt car – to make the best choice for your circumstances. Or you can avoid all of that work by reaching out to HeyRV for a fast, free appraisal, payment, and removal.
We Buy All Junk RVs for the Maximum Price
Don't waste time listing your junk RV with dealers, brokers, ad sites, or auctions. Selling a used RV through traditional methods can take months, while your vehicle rusts and loses value. As a reputable RV buyer, we guarantee the best price for:
Junk/wrecked/damaged RVs you want to get rid of fast
Old and unwanted RVs (running or not) you want to sell for cas
Total loss RVs, crashed camper, totaled fifth wheel, etc.
Any other used travel trailer, used pop up camper or used toy hauler you have for sale
Give us all the details regarding your unwanted or damaged vehicle so we can return to you with a valid offer.
Why Choose Us to Buy
Your Junk RV?
When it comes to RVs for sale, we are a market leader with a solid reputation in offering the highest prices for scrap, unwanted, old, unusable, wrecked, or totaled RVs. Here is why you should work with us if you want to get rid of your vehicle fast!
Real-Market Appraisals
Even if your RV is totaled, unusable, old, or simply unwanted, you can still get good money for it. Fill out the form or contact us for details, and we will give you an unmatchable price for your vehicle.
Fast Transactions
Don't worry about paperwork, clean or salvage titles, and other issues. We will take care of everything at no extra fee.
Free Collection
We will schedule a convenient time for you to have our staff to pick up your junk RV anywhere in California and neighboring states.
Good, Quick Cash
We know how important it is to sell your junk RV fast, easy, safe, and with no hidden taxes. With us, you will have your money as fast as possible.
Junk RV Sales in Minnesota FAQs
If you still have questions regarding selling your junk RV or other recreational vehicle in Minnesota, check out the answers below. If you still don't find the information you're looking for, don't hesitate to contact us!
Why Choose Us to Buy Your Junk RV?
In the picturesque state of Minnesota, where outdoor adventures and scenic beauty abound, choosing HeyRV to sell your junk RV becomes a smart and seamless decision. Here's why:
Instant Cash

: Get quick

cash for your junk RV

, providing you with immediate financial relief.

Hassle-Free Process

: Say goodbye to complicated selling procedures and paperwork – HeyRV handles everything for you.

Convenient Removal

: HeyRV arranges for the hassle-free removal of your junk RV from your property.

Expertise in RVs

: With a deep understanding of RVs, HeyRV ensures fair valuations for your vehicle's condition and market value.

Local Market Knowledge

: HeyRV operates locally in Minnesota, making them well-versed in the state's regulations and market dynamics.

No Hidden Fees

: Rest assured that the cash offer you receive is what you'll get – no surprise fees or deductions.

Environmentally Responsible

: HeyRV takes care of recycling and disposing of your junk RV in an eco-friendly manner.

Time-Saving Solution

: Skip the lengthy process of listing, negotiating, and showing your RV to potential buyers – HeyRV offers a quicker alternative.

Professional Customer Service

: Benefit from HeyRV's excellent customer support, guiding you through the entire process.

Satisfaction Guaranteed

: HeyRV aims for your complete satisfaction, ensuring a seamless experience from start to finish.
Choosing HeyRV to sell your junk RV in Minnesota ensures a straightforward, transparent, and efficient process that ultimately provides you with cash for your unwanted vehicle.
How do you get rid of a pop up trailer in Minnesota?
If you need to unload an old pop-up trailer in Minnesota and want a hassle-free solution, contacting HeyRV is your best bet. We can help you get instant cash for your pop-up trailer and arrange for its quick and convenient removal. 
Instead of dealing with the complexities of trying to sell or dispose of the trailer on your own, we offer a streamlined process that saves you time and effort.
Our team understands the local market and regulations in Minnesota, ensuring that the removal process is handled in compliance with all necessary laws. Whether your pop-up trailer is old, damaged, or you simply no longer need it, HeyRV offers a reliable solution that provides you with cash in hand and a hassle-free removal.
Where is the best place to sell my RV in Minneapolis?
The best place to sell your RV in Minneapolis is to contact HeyRV. Here's why:
HeyRV specializes in buying old, used, and junk RVs in Minneapolis and across Minnesota. They make the selling process incredibly fast, easy and profitable for RV owners.
Rather than deal with the hassles of private selling, HeyRV will make you a fair cash offer over the phone for your RV, and pick it up for free. No fees, no commissions, no games. Just instant cash in your pocket and convenient junk RV removal.
Unlike dealer trade-ins or consignments, HeyRV buys RVs in any condition and pays out right away. You'll get way more than selling to a scrap or salvage yard. Our full-service process makes it the smartest way to unload your RV.
So for anyone looking to sell an old, used or junk RV in Minneapolis or anywhere in Minnesota, contact HeyRV first. We pay top dollar and handle all the rest. Definitely the easiest way to sell your RV locally. Just give us a call today or contact us online!
Sell My RV Fast, Easy, and Safe!
We buy all types of RVs at the best prices, regardless of their quality and condition. Everything can happen very quickly and without wasted time on your part.