We Buy Your Junk RVs in New Mexico
Don't waste another minute pondering what to do with your beat-up motorhome or junk RV, whether you're in Albuquerque, Santa Fe, Las Cruces, Taos, or Roswell!
Selling a pre-loved RV in the Land of Enchantment can feel like navigating through the twists and turns of the Turquoise Trail. Whether it's a vintage relic, a weather-worn beauty, a crash victim, or a trailer with more leaks than the Rio Grande, salvage yards and scrapyards typically offer a pittance for such treasures. But fear not, my friend, for your desert-bound RV holds more value than you might think.
At Hey RV, we specialize in buying junk RVs in any condition and offer impressive prices across the captivating state of New Mexico. From the enchanting streets of Old Town Albuquerque to the lively atmosphere of the Santa Fe Plaza, from the whimsical Carlsbad Caverns to the breathtaking landscapes of White Sands National Park, we're here to provide you with a seamless, transparent, and rewarding selling experience.
We understand the unique challenges of parting ways with your beloved junk RV, and we're committed to making the process as smooth as a drive along Route 66!
Make an Appointment
Send us an email with your data
and we will contact you as soon as possible.
Our Business
We'll pay you at the time of pickup for a fast and secure transaction.
We'll have an offer for you in a matter of minutes.
Call Now!
Call or write us to organize
the details of the sale of your RV.
Junk RV buyer anywhere in New Mexico
Get better prices and faster disposal than any other RV Junkyard in New Mexico
Should You Junk or Sell Your Junk RV in New Mexico?
With numerous parks and campgrounds, New Mexico offers RV enthusiasts a haven of exploration. So one might assume that junkyards galore would line up to offer you a pretty penny for your weathered motorhome, right?
Well, New Mexico may boast its fair share of scrap yards and auto dismantlers, but a quick online search for "who buys junk RVs in New Mexico" will reveal that salvage yards and private dealers rarely dig deep into their pockets for your rusty rig, flood-damaged camper, or off-road toy hauler. And if that's not enough, they might even ask you to foot the bill for towing your precious pile of junk!
Stop Waiting for Private Buyers & Sell Your Clunker Now!
Selling a junk RV to a private buyer in New Mexico can feel like trying to sell sand in the White Sands National Monument—everyone admires it, but nobody wants to take it home. Add to that the frustration of paying for storage while you wait indefinitely for someone to rescue your heap of scrap from your property.
Stop waiting for random buyers or junkyards to give you the right price for your broken motorhome! We pay cash for junk RVs in New Mexico on the spot! 
Say goodbye to the never-ending waiting game with random buyers or junkyards that offer a pittance for your broken-down motorhome! We're here to put cash in your pocket for your junk RV in New Mexico on the spot!
Ready to turn your old, damaged, or salvaged RV into cash in New Mexico? Call us and discover the ultimate solution for selling your junk RV and maximizing your profit with little to no effort on your part. Our team in New Mexico is dedicated to providing a seamless selling experience, ensuring you get top dollar for your RV.
Don't miss out on this opportunity to transform your unwanted RV into cash. Contact us now and unlock the full potential of your junk RV in New Mexico. 
We Pay Fast Cash and Provide Free Junk RV removal anywhere in New Mexico!
Your Beat-Down Trailer Has More Value Than What New Mexico RV Junkyards Usually Pay!
If your RV in New Mexico has endured the effects of water damage, fire, aging, high mileage, or an unfortunate accident, you may find it challenging to obtain substantial value from salvage yards, auto wreckers, recyclers, or secondhand part dealers in the region. Even if you were to tow your damaged motorhome to places like Albuquerque, Santa Fe, Las Cruces, or Taos, the prospects may remain limited.
Why waste your valuable time and resources on private buyers who may take ages to respond or incur expenses in transporting your RV to distant junkyards across the state? Instead, opt for a hassle-free and profitable solution by selling your non-functional, severely damaged, or irreparable RV to us!
When you sell your outdated RV, we offer a straightforward process that begins with a free estimate and culminates in an instant cash transaction. Skip the frustration of trying to sell your totaled, salvaged, rusted-out, or non-operational RV independently!
Give us a call or fill out the form on this page to get our competitive offer right now! If we agree on the price, we'll arrange your old camper's FREE REMOVAL at your convenience, anywhere in New Mexico. 
What are you waiting for? Contact us right now!
What Paperwork Do You Need to Sell Your Junk RV in New Mexico?
To sell your junk RV in New Mexico, make sure you have the necessary paperwork ready:
Registration Card: Keep the original registration card of your RV as proof of ownership for the transfer to the buyer.

RV Title: The RV's title is crucial for verifying your legal ownership and facilitating the ownership transfer. If you don't have the title, apply for a duplicate car title from the New Mexico Motor Vehicle Division (NM MVD) by submitting Form MVD 10901 and paying the required fee.

Towing Fees:

Prepare funds to cover any towing fees

involved in transporting the junk RV to the buyer or a junkyard. The actual amount may vary depending on the distance and service provider.
When selling your junk RV, you have options like reaching out to junk car removal companies or junkyards in New Mexico. They typically require information about your RV, such as the vehicle identification number (VIN), make, model, year, and details of any damages. Additionally, be prepared to provide your contact details like name, email address, phone number, and the RV's location.
Selling a junk RV in New Mexico on your own can be quite the challenge. But if you want a hassle-free experience, sell your junk RV to us! We offer cash payments and free towing, ensuring a convenient and straightforward process. Contact us today to get started!
So instead of going through the stress of dealing with private buyers or junk auto dealers, let us help you!
We Offer FREE Junk RV Removal Anywhere in New Mexico!
Looking for "New Mexico's free junk RV removal near me"? You're in for a treat!
Whether you're rocking it in Albuquerque, Santa Fe, or any corner of New Mexico, we've got you covered. Our team will swoop in, remove that eyesore from your property or storage facility, and leave you with a wad of cash for your junk RV in your pocket.
No need to worry about towing costs either! Even if you're chillin' in neighboring states like Texas, Arizona, or Colorado, we'll handle the pick-up and payment hassle-free.
And here's the best part: there are no tricks or hidden fees involved. We're all about keeping it straightforward. So, from Taos to Las Vegas and Carlsbad to Farmington, our free junk motorhome towing services are truly FREE.
Don't let that clunker sit there any longer. Give us a call now and let's turn your RV into some serious moolah!
Sell Your Junk Trailer in ANY Condition in New Mexico!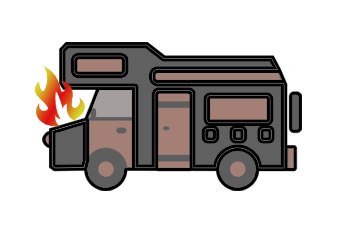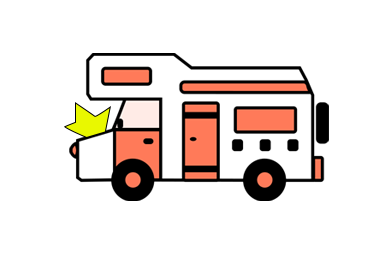 If your RV has seen better days—whether it's been through accidents, it's a vintage gem over 20 years old, or it's simply inoperable—finding a buyer who'll pay top dollar is a tough task. RV enthusiasts, auctions, and online marketplaces rarely offer premium prices for motorhomes in rough shape, whether they're blown engines, totaled wrecks, salvaged units, or simply broken down.
But fear not, we've got the perfect solution for you! We're in the business of buying junk RVs for cash right here in New Mexico. It doesn't matter if your trailer is too old to drive anymore, dilapidated, burned, waterlogged, or rebuilt—we're interested!
And guess what? We won't leave you hanging when it comes to payment. We offer lightning-fast transactions via Venmo, Cash, or Check, so you can have that sweet cash in your hands sooner than you can say "New Mexico sunset."
Forget about those recycling or salvage yards in Centralia or Marysville—they won't give you much for your inoperable RV. Instead, give us a shout and get a fair offer on your old trailer today!
Oh, and did we mention it? We'll take care of the removal too—free of charge. So, don't wait another minute. Contact us now and let's turn that clunker into good cash!
Is My Old Motorhome Worth Anything in New Mexico?
New Mexico, with its diverse landscapes and challenging climate, poses risks to motorhomes that can impact their depreciation. The state's unique features such as the arid desert heat, occasional flash floods, and relentless dust storms can take a toll on RVs. From the scorching sands of White Sands National Park to the unpredictable monsoons in the Taos region, these environmental factors can accelerate wear and tear, leading to decreased value.
Additionally, the state's rugged terrain, including the challenging trails of the Organ Mountains or the rocky paths of the Jemez Mountains, can subject motorhomes to increased strain and potential damage.
However, even amidst these challenges, your old RV still holds more value than what salvage yards offer!
Don't let the real value of your junk RV go to waste. Sell your motorhome to us and forget about the tedious search for a private buyer who will be willing to invest in your old, damaged, or totaled RV. We'll buy your junk RV regardless of its condition, pick it up for free, and make you an incredible offer in cash!
First Step
Find out how much money you can make for your crashed/unusable motorhome by filling out the form on this page.
Second Step
Once we shake on the deal, you receive your quick cash by bank transfer.
Third Step
We send our people to your place to remove the old camper for free.
We come with our own towing equipment and technicians and handle all the paperwork!
How Do You Sell a Salvage or Rebuilt Title RV in New Mexico State?
Selling an RV with a salvage title in New Mexico can be quite a headache. Brace yourself for a whole lot of preparation and paperwork. First things first, you need to inform the NM MVD that your car is a junk car. That's when the real fun begins.
Now, you have two not-so-easy options. Option one: restore the car. But hold on tight to those receipts like they're your lifeline. You'll need to keep track of every little purchase you make, from parts to labor, just to prove that you've put in the effort to revive this salvage beast.
Option two: go for a revived salvage car title. But wait, there's more! You can't just keep the car's sordid past to yourself. Oh no, you have to make sure the buyer knows all about the car's glorious damage history. It's like a confessional, but with car troubles.
So, be ready for the hassle of gathering receipts, documenting repairs, and sharing all the dirty secrets of your salvage title car with potential buyers.
But your problems don't end here!
In New Mexico, an abandoned vehicle is one that has been left unattended on public or private property for a minimum of 30 days, not reported stolen, not claimed by anyone asserting ownership, and has no identified owner through record-checking procedures.
So, picture this: you accidentally leave your car on someone else's property in the beautiful state of New Mexico for a whopping 30 days. No reports of theft or any ownership claims. Oops! Guess what? The property owner has the chance to play the hero and contact the law enforcement agency. They'll swoop in and gain the rights to sell, junk, or even scrap that forgotten four-wheeler. 
But hold on! Storage comes with a twist. They can charge up to a maximum of $0.50 per day, unless they've got that fancy vehicle storage yard license. Oh, and the property owner better be on their game because they need to notify you and any lienholders within a strict 30-day window. Miss that deadline, and poof! They lose the right to claim your abandoned chariot.
Get in touch today for a free quote on your salvage title RV and make sure that your junk RV doesn't go to waste. Sell it to us and get fast cash for your junk RV in New Mexico!
We Buy All Junk RVs for the Maximum Price
Don't waste time listing your junk RV with dealers, brokers, ad sites, or auctions. Selling a used RV through traditional methods can take months, while your vehicle rusts and loses value. As a reputable RV buyer, we guarantee the best price for:
Junk/wrecked/damaged RVs you want to get rid of fast
Old and unwanted RVs (running or not) you want to sell for cas
Total loss RVs, crashed camper, totaled fifth wheel, etc.
Any other used travel trailer, used pop up camper or used toy hauler you have for sale
Give us all the details regarding your unwanted or damaged vehicle so we can return to you with a valid offer.
Why Choose Us to Buy
Your Junk RV?
When it comes to RVs for sale, we are a market leader with a solid reputation in offering the highest prices for scrap, unwanted, old, unusable, wrecked, or totaled RVs. Here is why you should work with us if you want to get rid of your vehicle fast!
Real-Market Appraisals
Even if your RV is totaled, unusable, old, or simply unwanted, you can still get good money for it. Fill out the form or contact us for details, and we will give you an unmatchable price for your vehicle.
Fast Transactions
Don't worry about paperwork, clean or salvage titles, and other issues. We will take care of everything at no extra fee.
Free Collection
We will schedule a convenient time for you to have our staff to pick up your junk RV anywhere in California and neighboring states.
Good, Quick Cash
We know how important it is to sell your junk RV fast, easy, safe, and with no hidden taxes. With us, you will have your money as fast as possible.
Frequently Asked Questions from People Looking to Sell Their Junk RVs in New Mexico
Do you still have questions regarding selling your junk RV in New Mexico to us for good, fast cash? Check out the answers below! If you still don't find the information you want, don't hesitate to contact us!
Who buys junk RVs in New Mexico?
In New Mexico, there are various options available for selling your junk RV. While junkyards may be one choice, it's often better to sell it to specialized buyers who specifically deal with purchasing junk RVs. These buyers understand the value and potential of such vehicles and can offer you a fair price. If you're looking for a convenient and reliable option to sell your junk RV in New Mexico, reach out to us! We buy junk RVs and provide a hassle-free process along with free towing, free evaluation, and fast transactions.
Where is the best place to sell my RV in Santa Fe?
Whether your RV has explored the scenic Turquoise Trail or ventured to the stunning Bandelier National Monument, we're here to make you an offer. We appreciate RVs in all conditions – from road warriors to those in need of a little TLC.
While others may try to lowball you, HeyRV stands apart by offering competitive prices for your Santa Fe junk RV. Forget the hassle of haggling, we'll give you a fair deal that puts more money in your pocket!
Sell My RV Fast, Easy, and Safe!
We buy all types of RVs at the best prices, regardless of their quality and condition. Everything can happen very quickly and without wasted time on your part.